Accenture ID
Diversity & Inclusion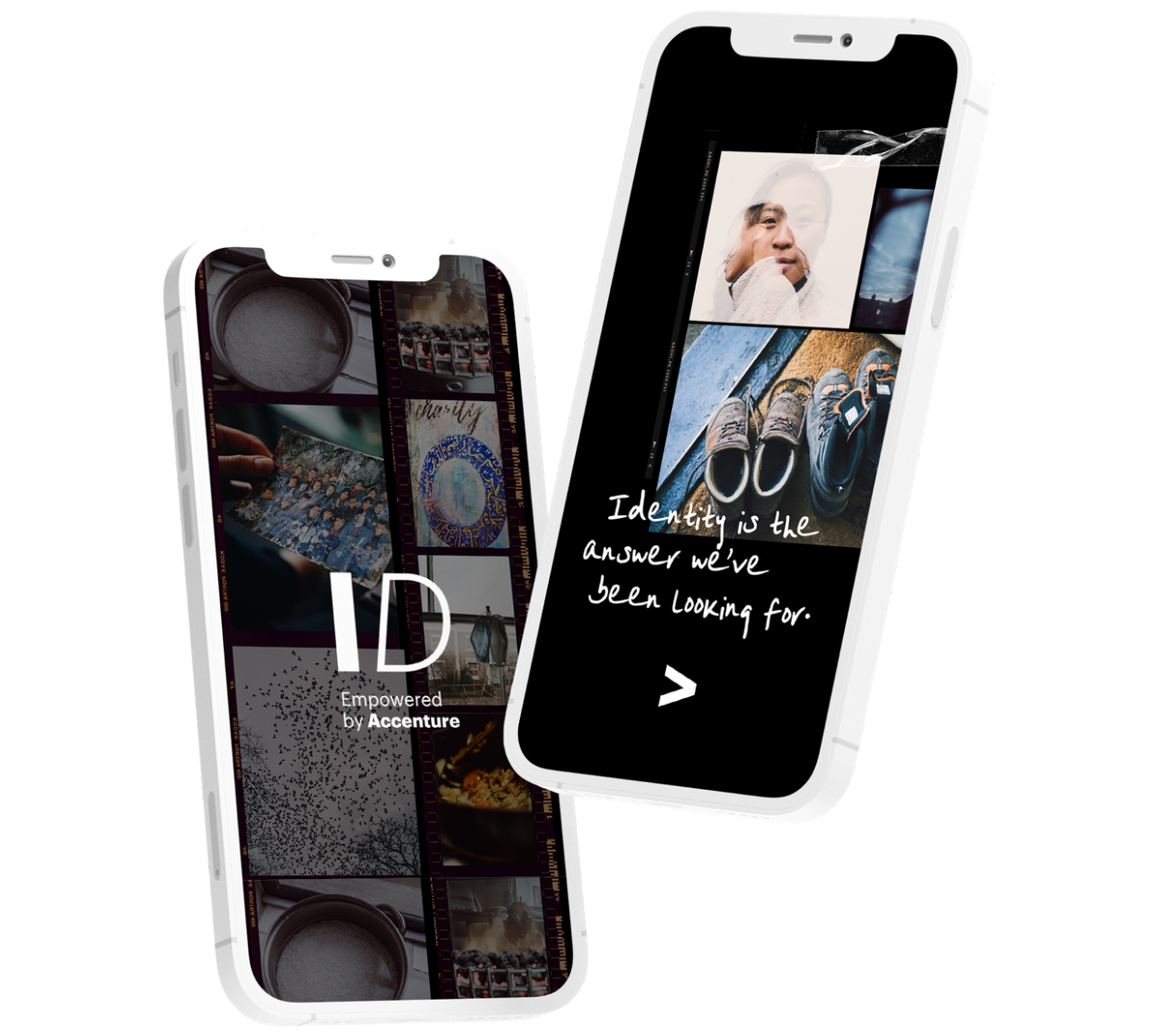 Equality. It's a word on everyone's lips.
But for Accenture, it's been a primary focus for a long time.
Accenture wanted to show their employees, and the world, that they're committed to becoming the most equal company on the planet.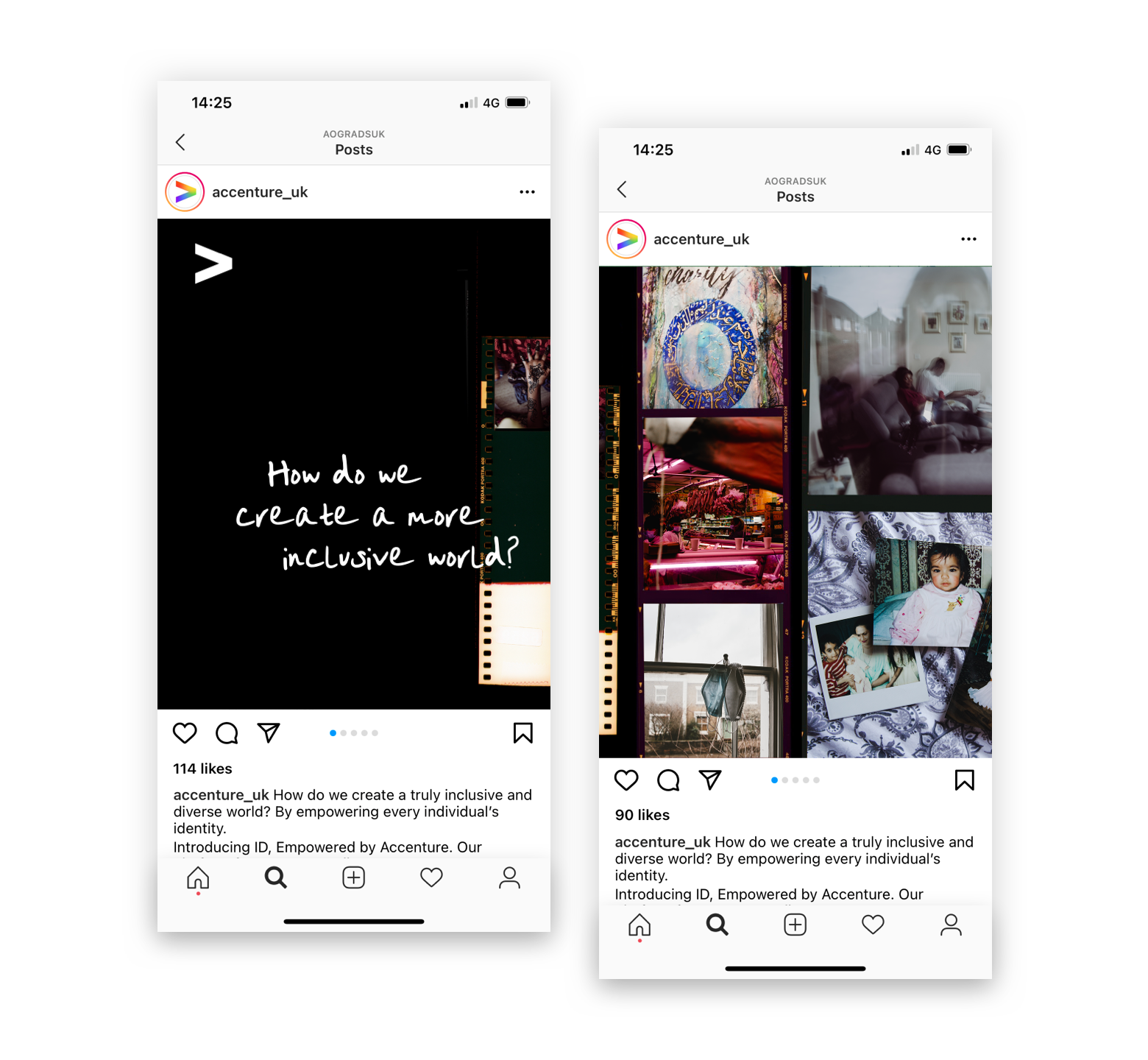 We needed to create a brand positioning and a platform that would compel everyone to join them on their equality journey.
The Big Idea
ID Empowered by Accenture
ID was our big intersectional idea. One that could help them pivot away from individual strands of D&I to create one, inclusive conversation. An idea that stood for the empowerment of identity. A rallying cry. An invitation. And an umbrella positioning.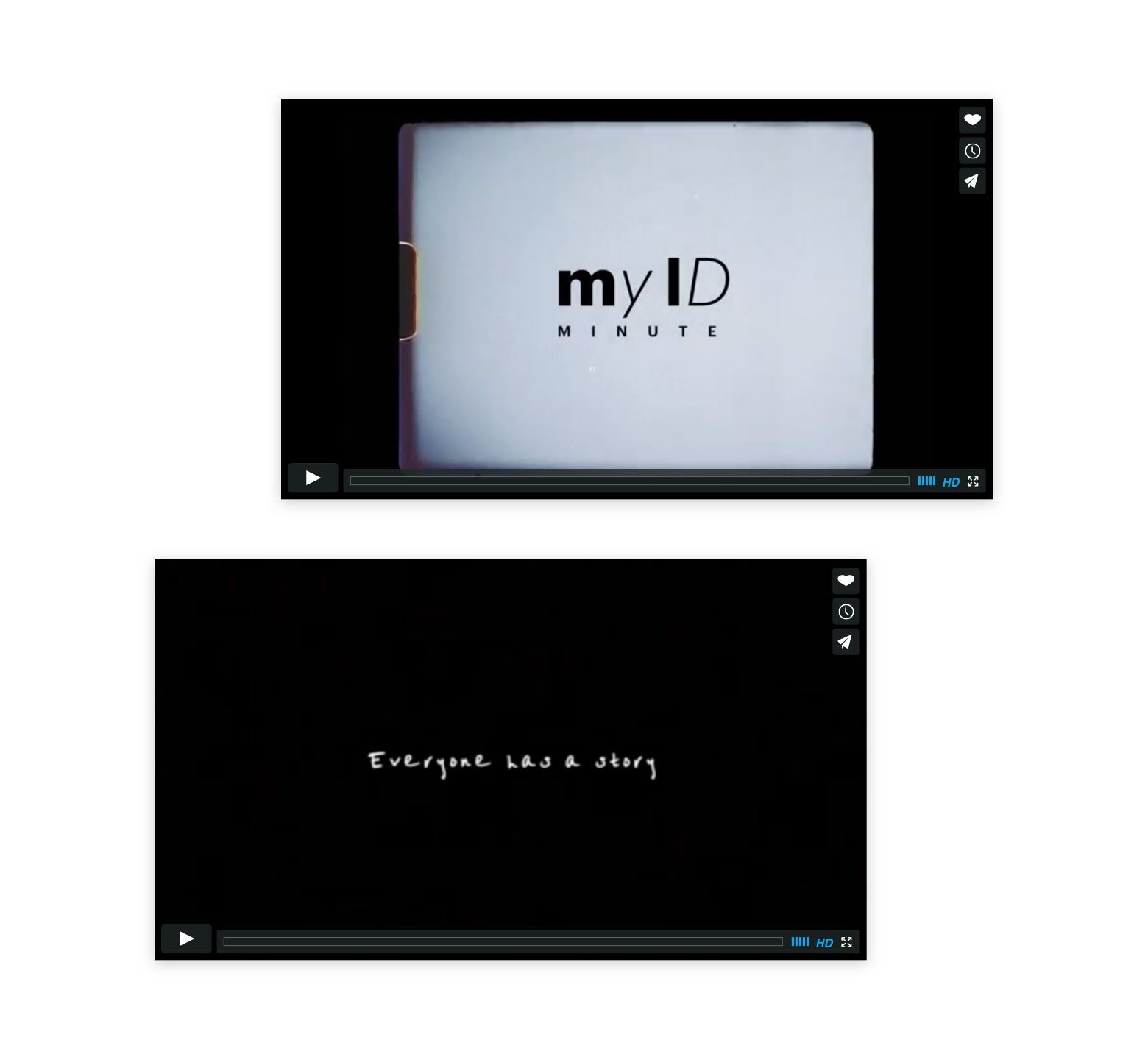 The Strategy
We developed a three-pronged approach to achieve their goal in the short, medium and long-term.
1. Launch ID, Empowered by Accenture with a big awareness campaign.
2. Boost Accenture's I&D credibility with a virtual event that would get people talking.
3. Create a hub that would ensure they could keep the conversation going.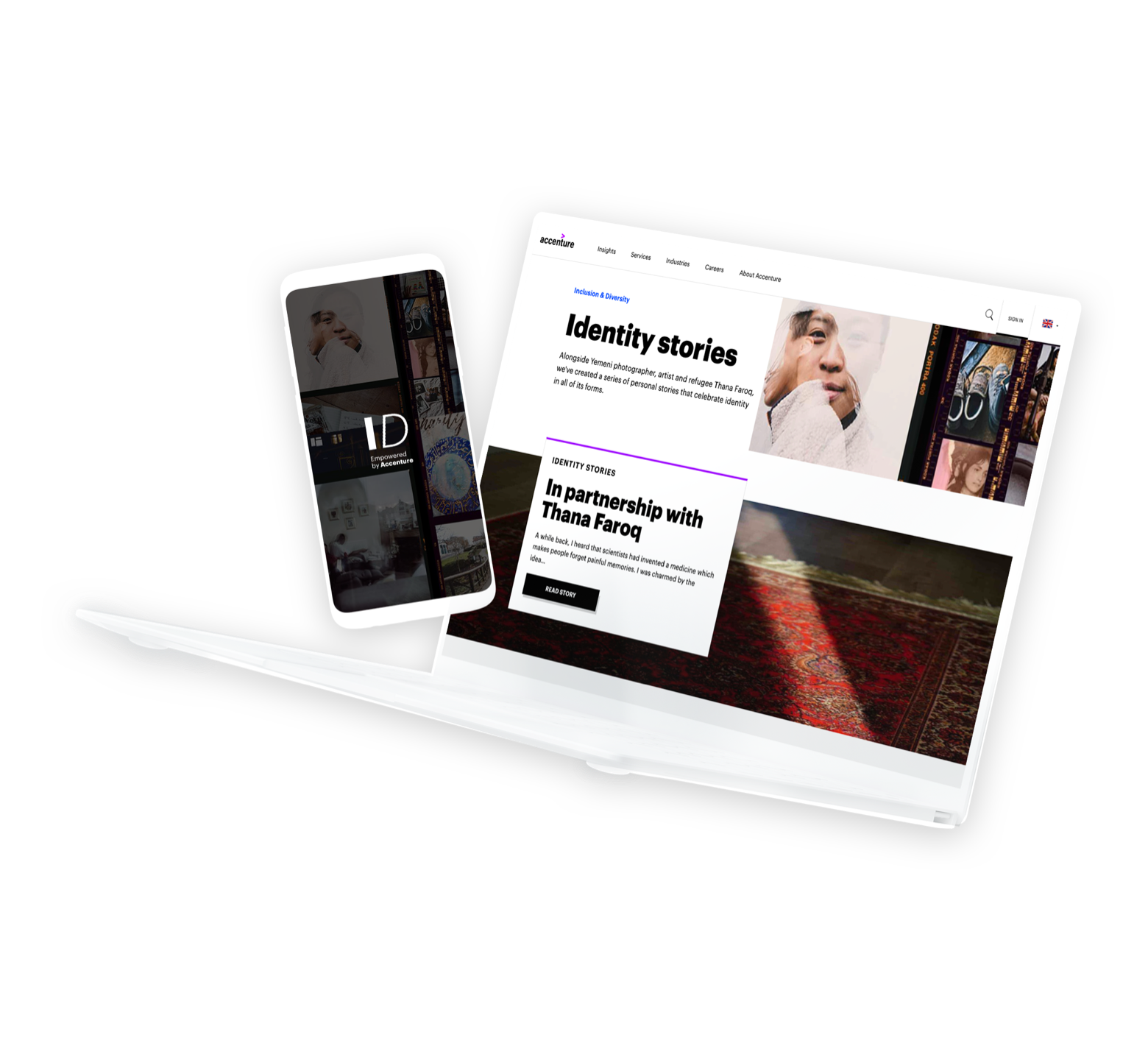 The Stories
Together with Yemeni photographer, artist and refugee Thana Faroq and Accenture people, we created a series of powerful stories that represented their identity - focusing on the intimate things that make them who they are. The campaign launched across across Accenture's social channels and included creating a series of short films that demonstrated how identity differs from person to person.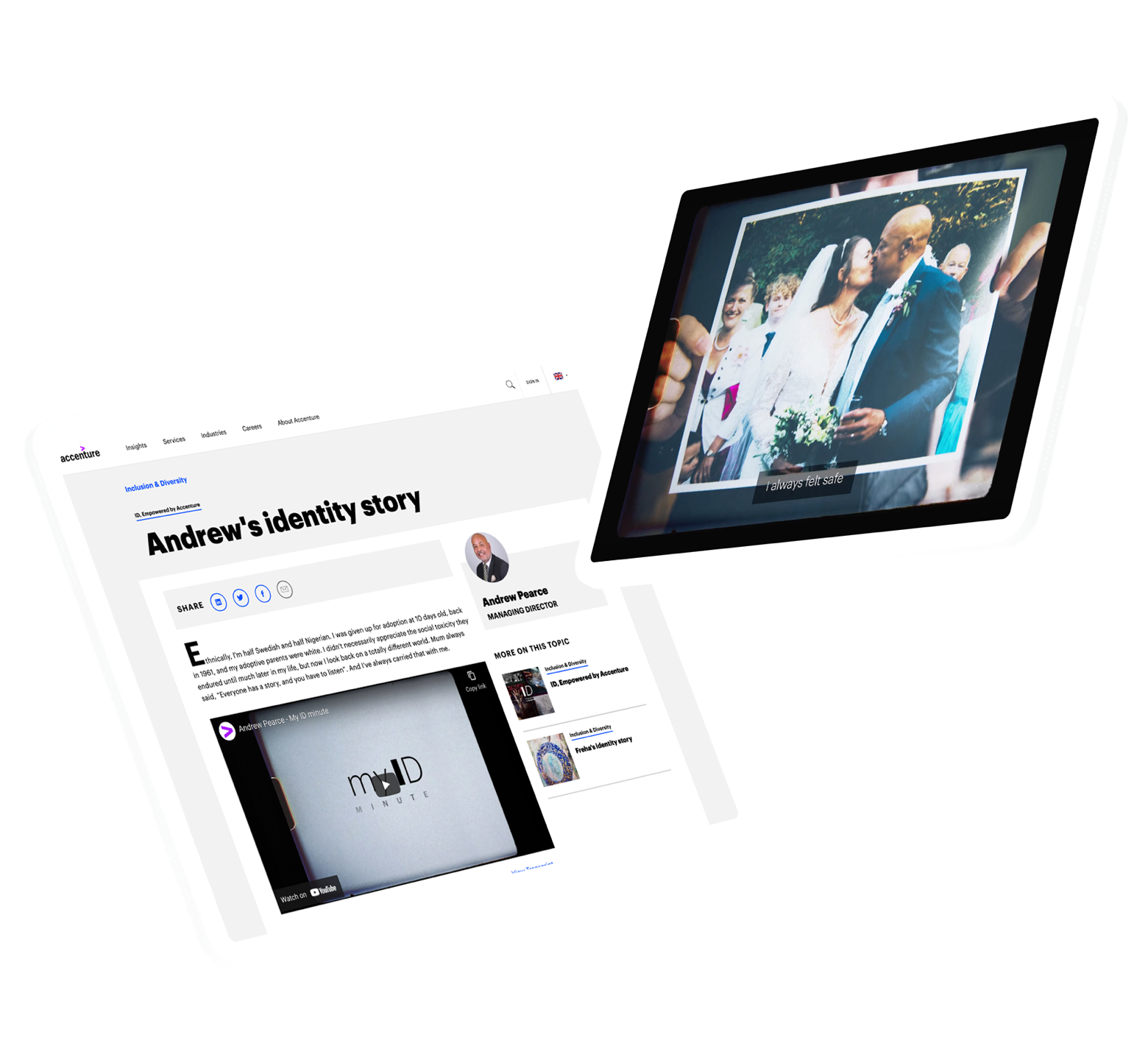 The Event
We designed an exciting event that gave every attendee the opportunity to explore what identity means to them. Across two days, a whole host of expert guest speakers and Accenture equality advocates answered the big questions, provided insight and inspired action.
The Hub
The ID hub was Accenture's destination site for all things inclusion & diversity. Designed to showcase both our ID campaign and ID virtual event, it was home to practical tools, inspiring content, aspirational ideas and thoughtful insights that would keep the conversation going.