Openreach Watch Me
Diversity & Inclusion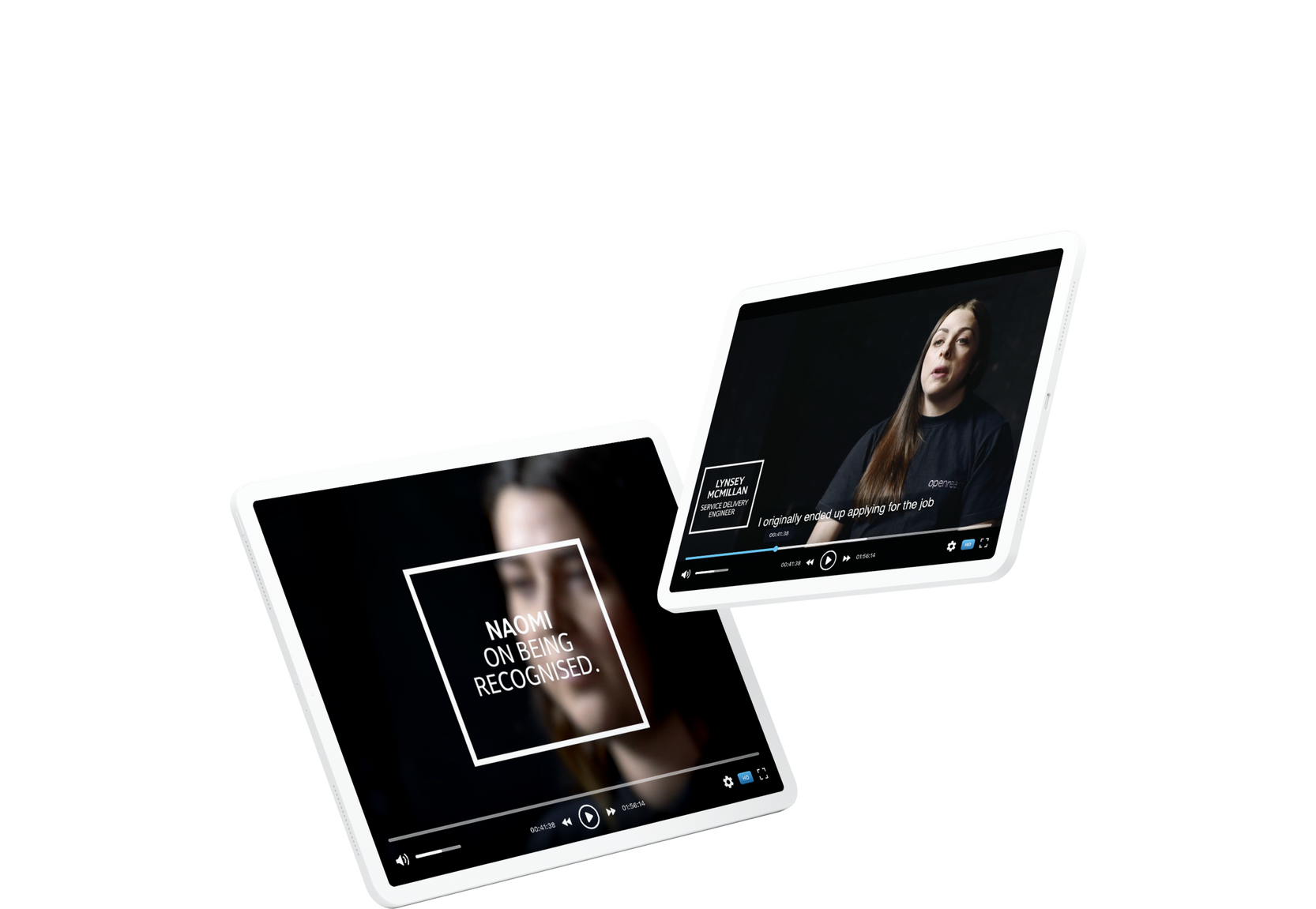 Misconceptions. Stereotypes. Stigma.
There are plenty of reasons why women don't go into engineering.
But there are also plenty of reasons why they should.
Despite being some of the highest performing employees – securing the highest customer satisfaction ratings and most promotions for the last five years - only 7% of Openreach's engineering workforce are women.
Openreach wanted to increase that number to 20% by 2025. So we stepped in to help them show the world why women should never let stereotypes stand in their way.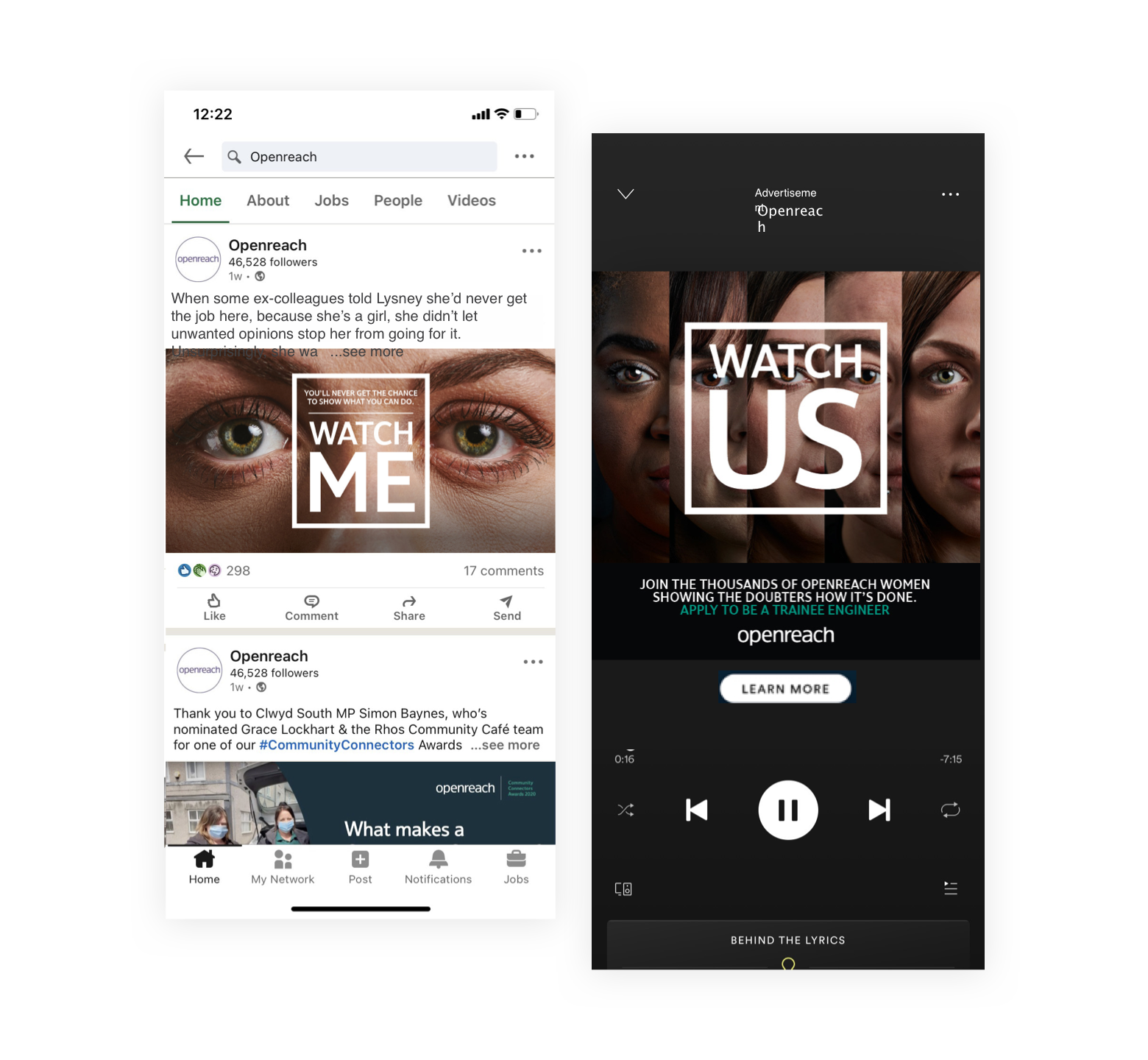 Watch me
We wanted to show that Openreach engineers aren't defined by gender. They're defined by what they do. Whoever they are, wherever they're from, they're given all the training, support and opportunity they need to build a great career.
With the help of five female Openreach engineers, we created a genuine and authentic campaign to bust those stereotypes wide open.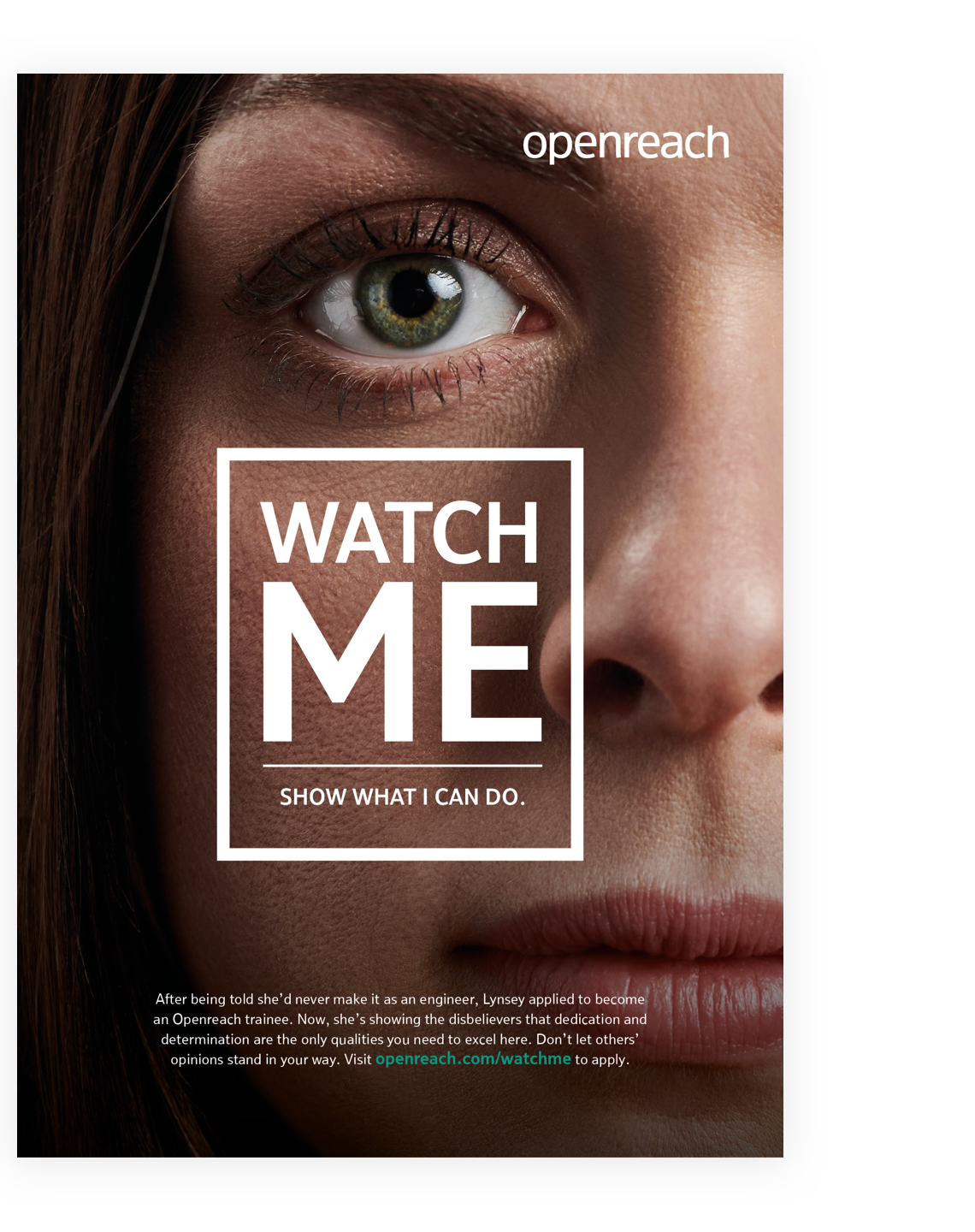 The Challenge
We developed five individual narratives, based on five individual experiences.
We worked with each of our stars to establish which stereotype triggered them and then made sure they could deliver the ultimate retort with confidence and conviction.
Each one dispelled a myth or showed a new perspective of life as a female Openreach engineer - from the confidence to voice opinions to the recognition they receive.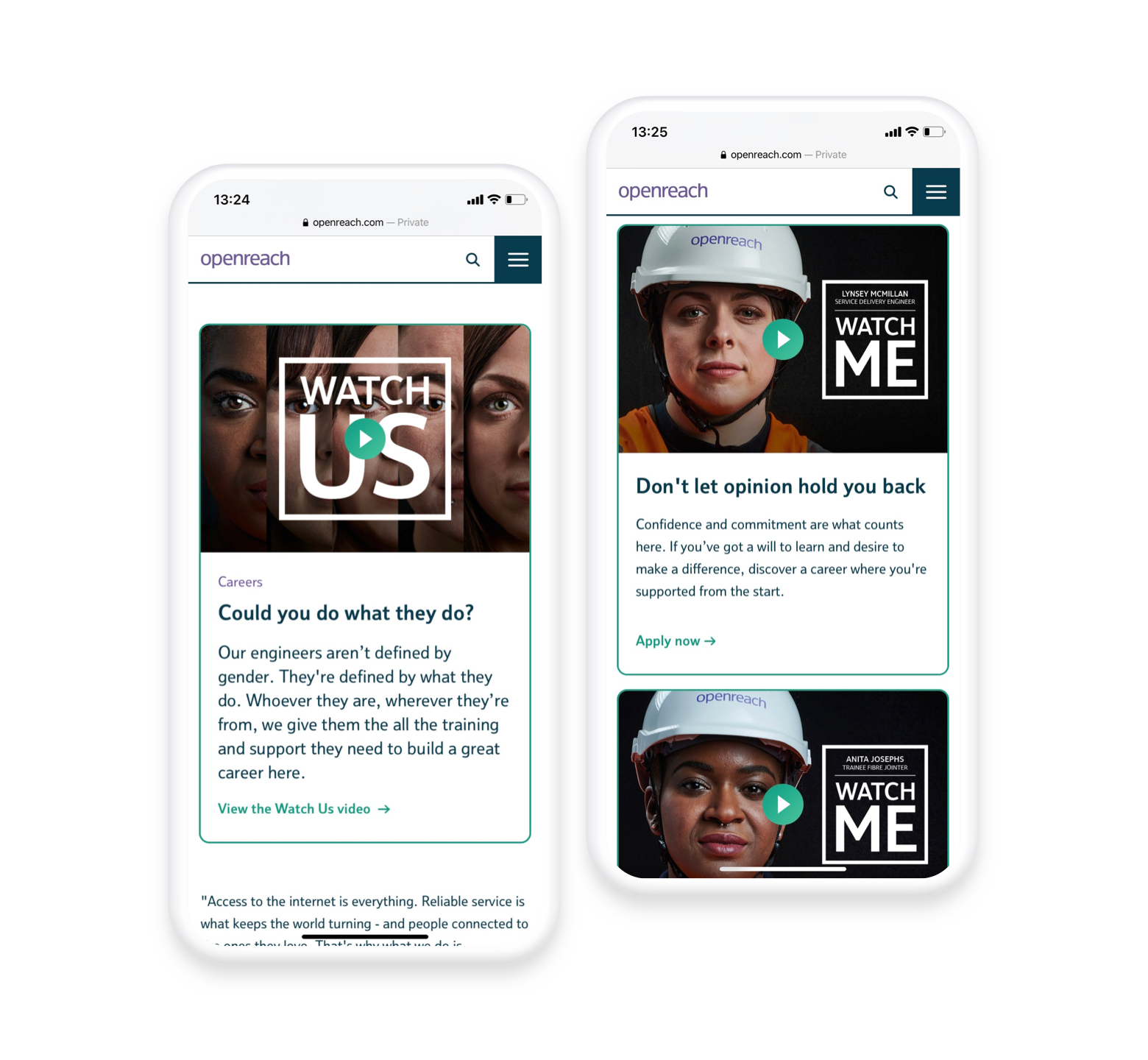 As well as individual short films, we made engaging longer-form pieces to allow our stars to expand on their story.
We also created banners, social assets, print assets and a dedicated landing page to launch our campaign with a bang.
It was strong. It was stripped back. It was sassy.