AXA had an ambition: to become one of the most inspiring companies to work for.
They wanted everyone to feel comfortable being themselves in the workplace, so that they could reach their full potential.
Every year, employees across AXA look forward to celebrating Pride. Everyone is invited to take part in a calendar bursting with activities, and one of those includes attending Pride marches sponsored by AXA.
2020 was set to be bigger than ever before. Not only were there plans to sponsor Pride marches, but to launch a new Inclusion Allies initiative.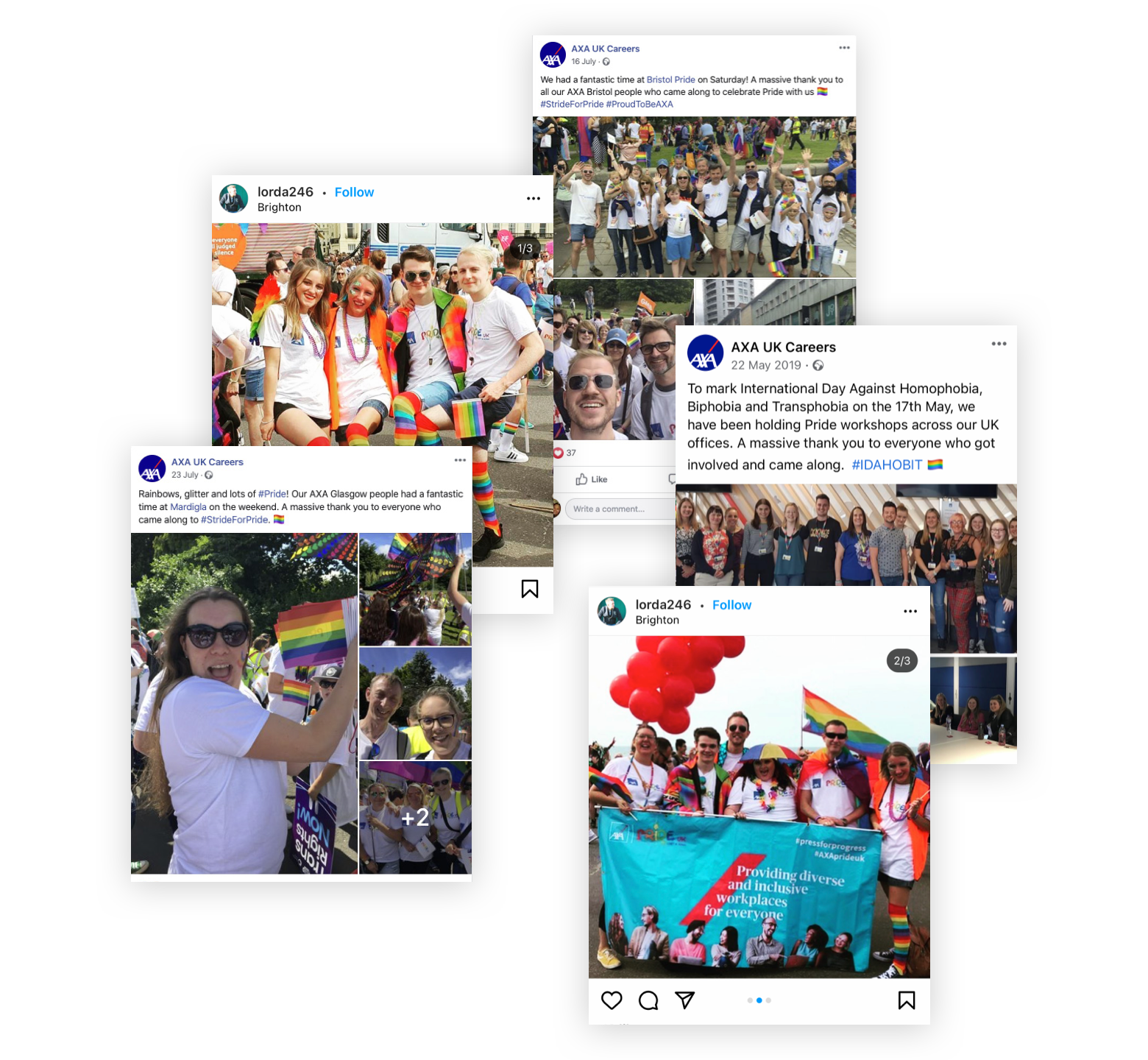 But then in March 2020, COVID-19 found much of the UK in a nationwide lockdown. Pride events up and down the country were cancelled.
So then came our challenge: how could we bring AXA employees working from home together, to celebrate and support Pride during a time when everyone was apart?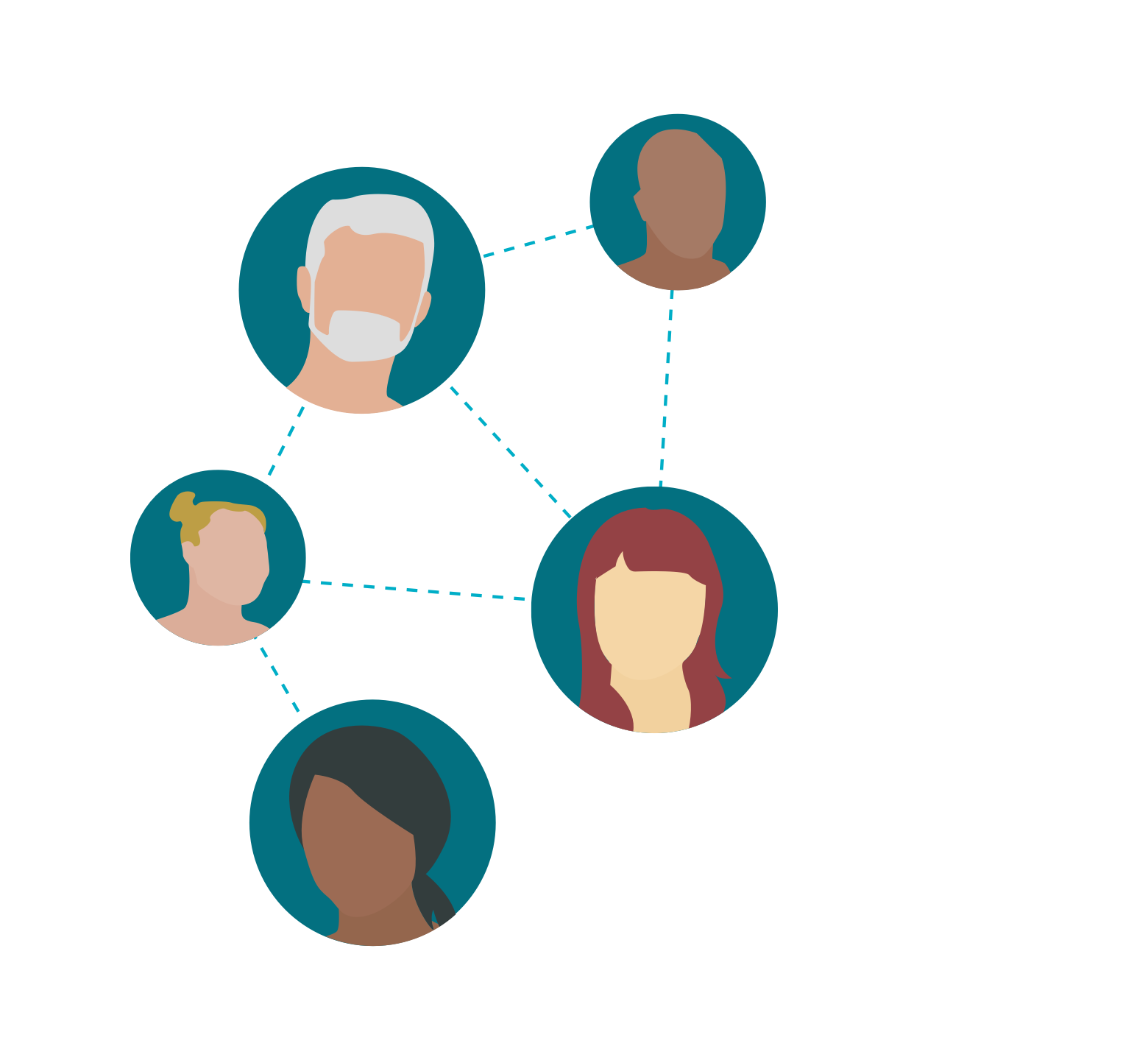 By uniting everyone online to 'Stride for Pride'.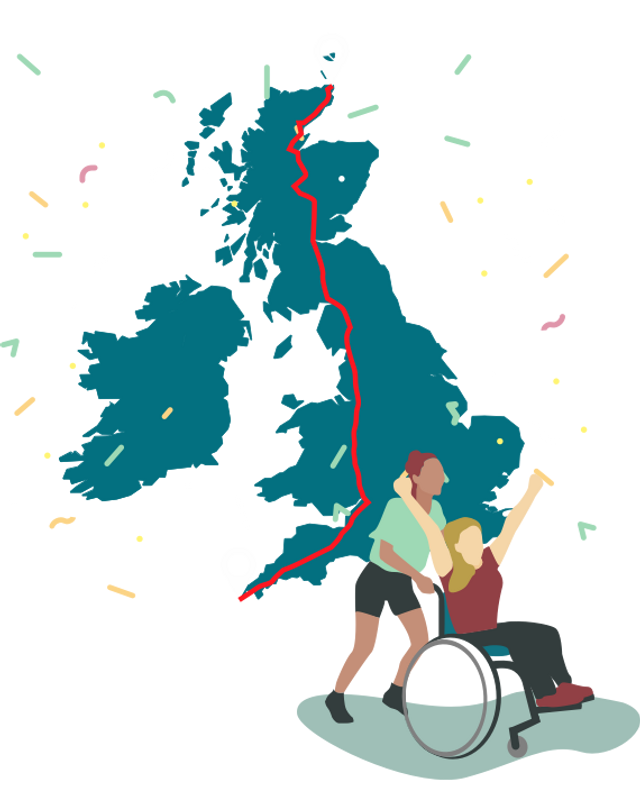 We were determined to find a way to keep the spirit of Pride alive. So, we invited employees to Stride for Pride wherever they liked, for whatever distance they wanted.
The ultimate goal was to accumulate a total distance that could take us from Land's End to John O'Groats, in place of the Pride marches AXA would have otherwise attended.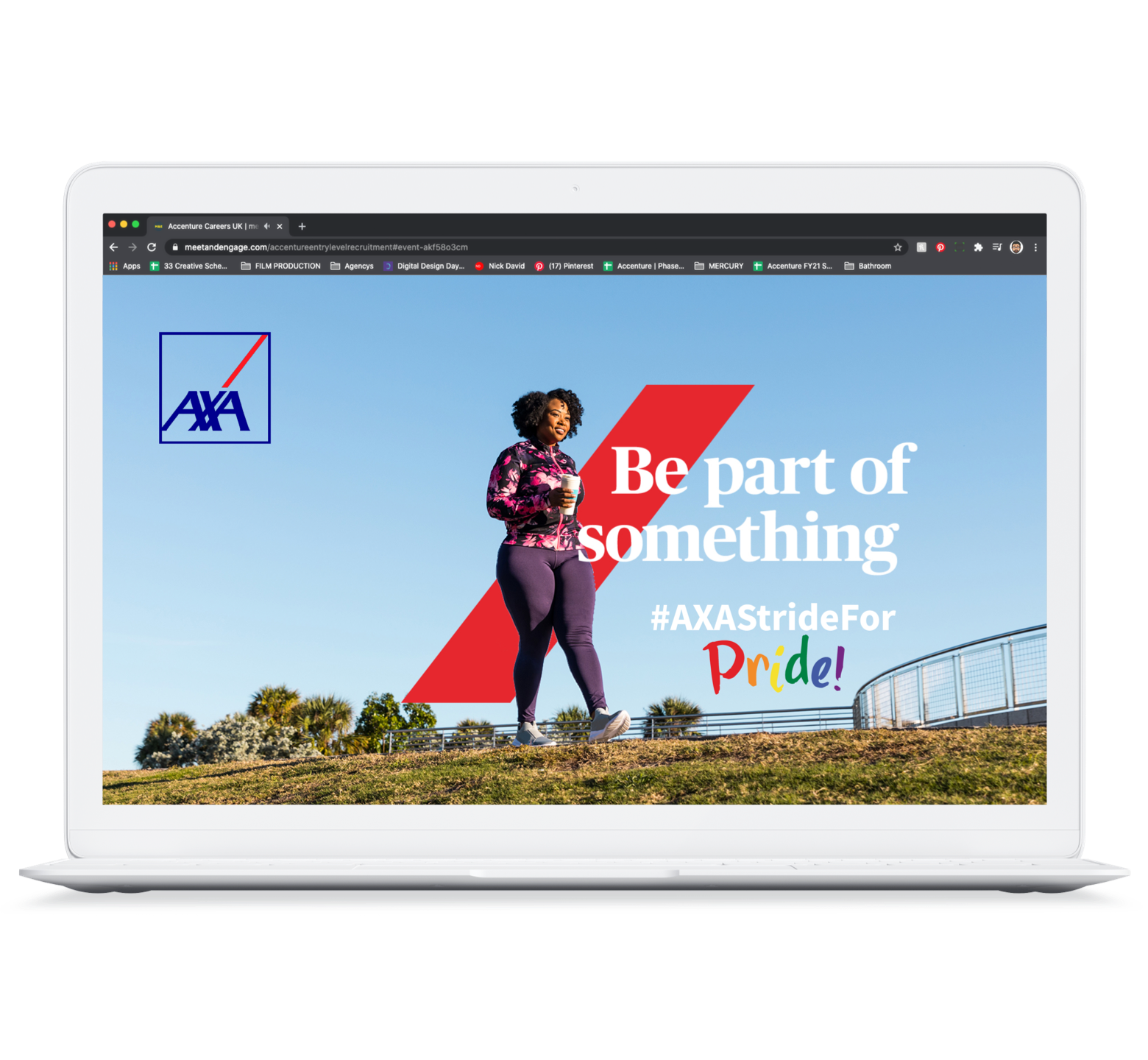 The mechanism was simple: share a photo of your journey and your distance via email, or by using our campaign hashtag on social media. We then shared weekly updates of the distance marched, resharing some of the best posts to encourage others to join in.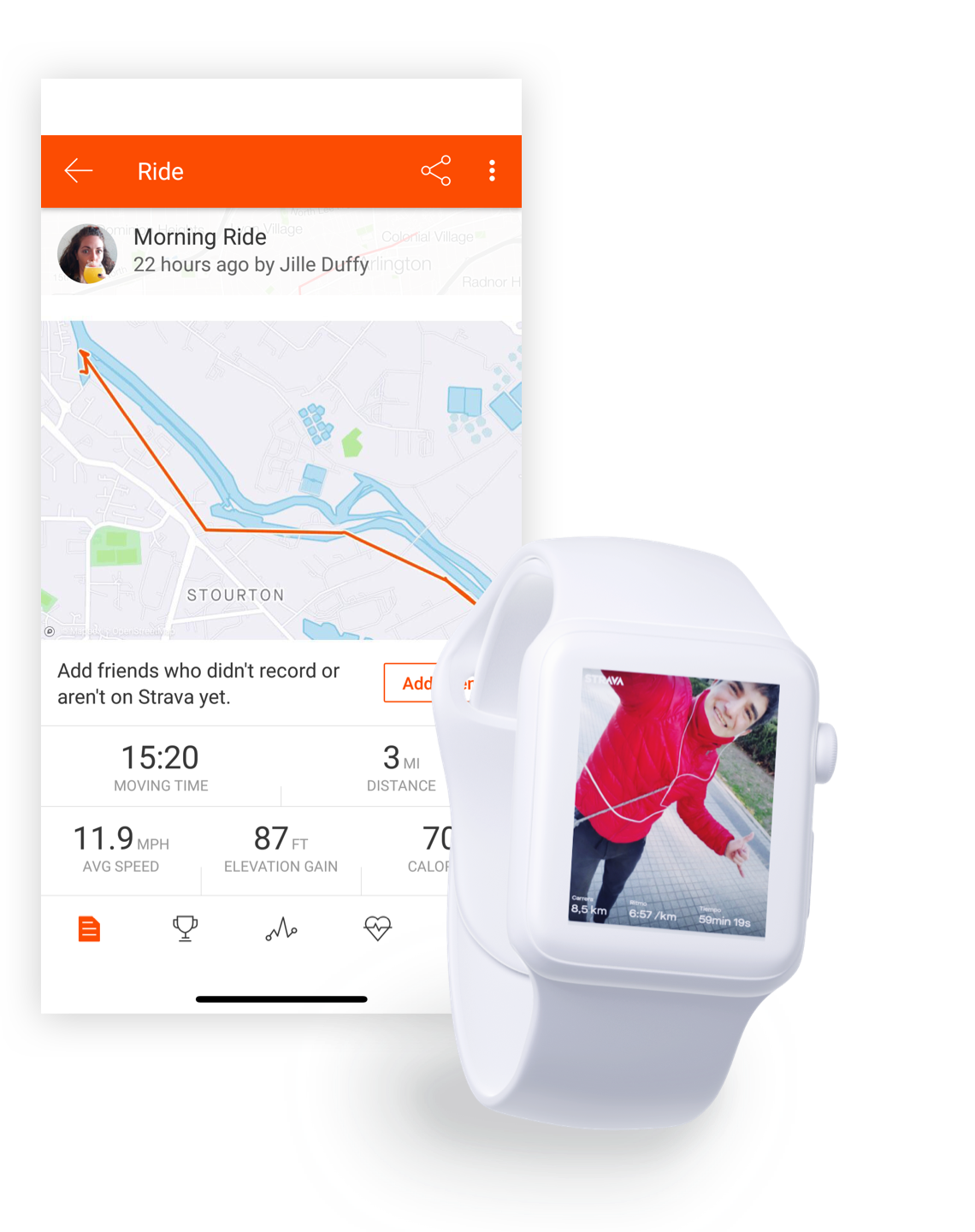 We launched the campaign internally using emails, banners and the company-wide intranet, inviting all employees to join Stride for Pride. The campaign also launched on AXA's social media channels and generated some positive PR, with HR magazine recognising AXA as an organisation going the extra mile during COVID-19.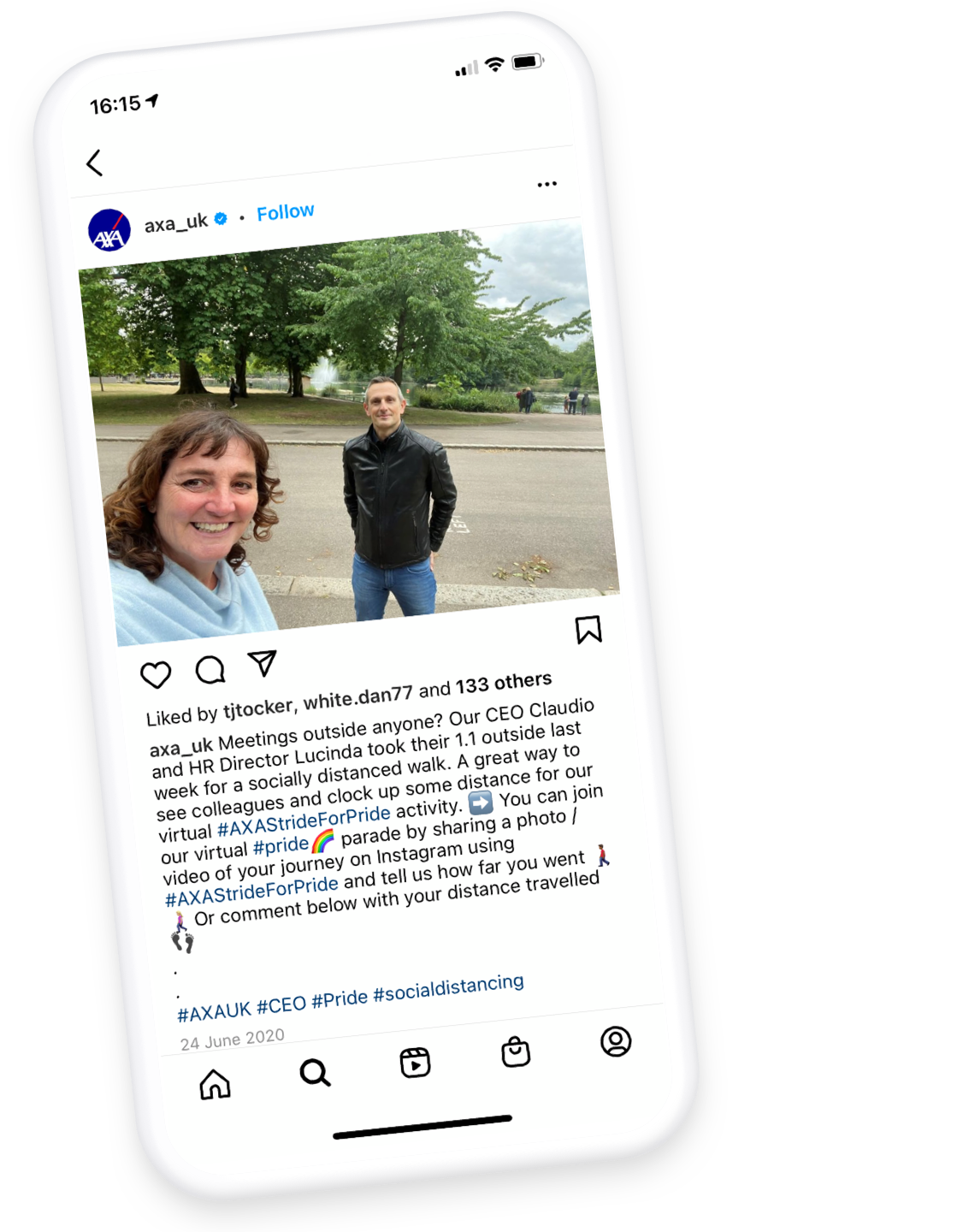 The response was incredible.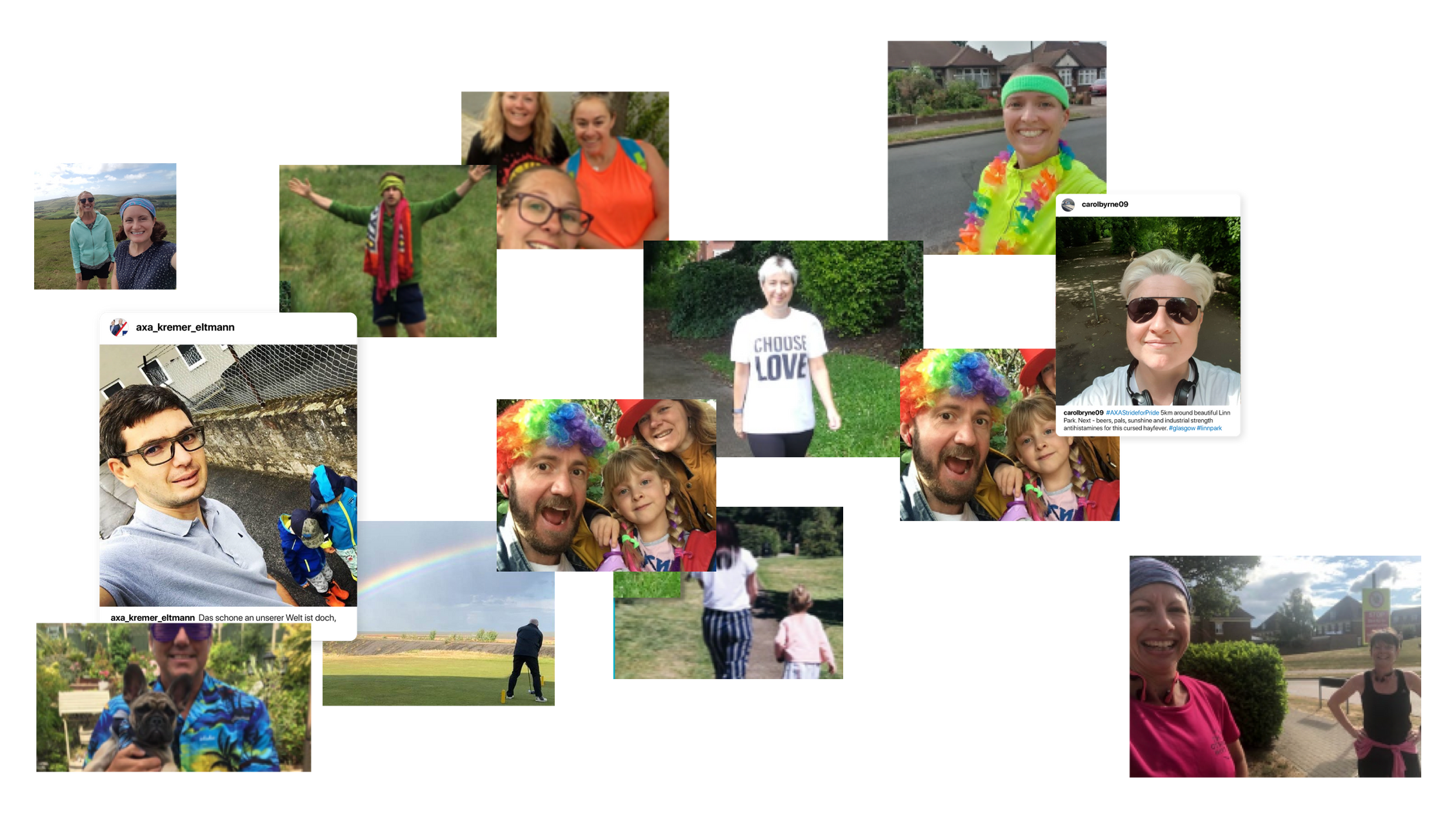 Within two weeks, we'd marched from Land's End to John O'Groats. But we didn't stop there…
We had enough strides to travel back across the country, stop at every AXA UK office, and finish at AXA's head office in Ireland.
We even started to see AXA Germany taking part after seeing the campaign on social media.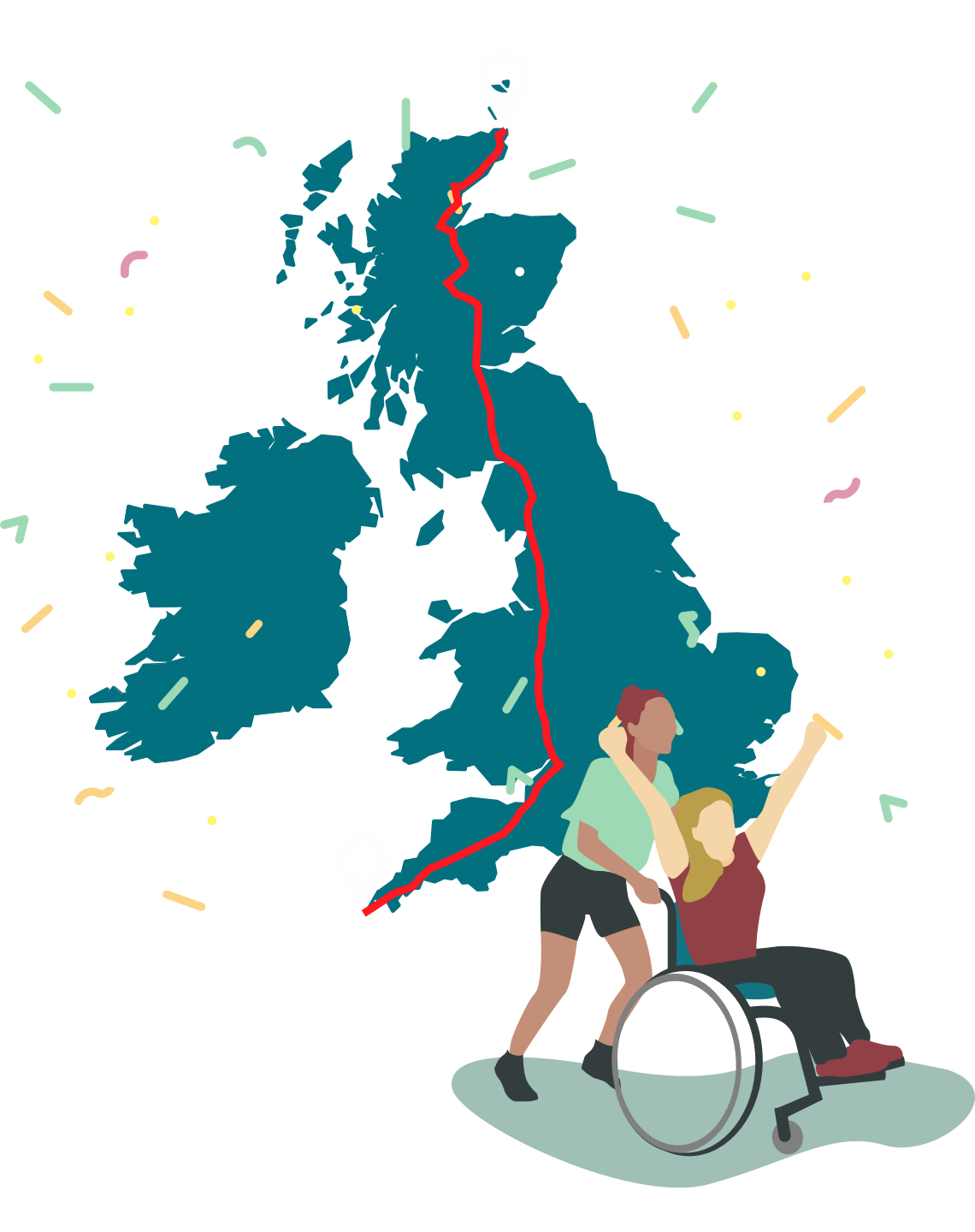 2 months later, we hit 13,500KM.
That's enough strides to end our march at the Stonewall Inn in New York, the site of the 1969 riots that started the Pride movement.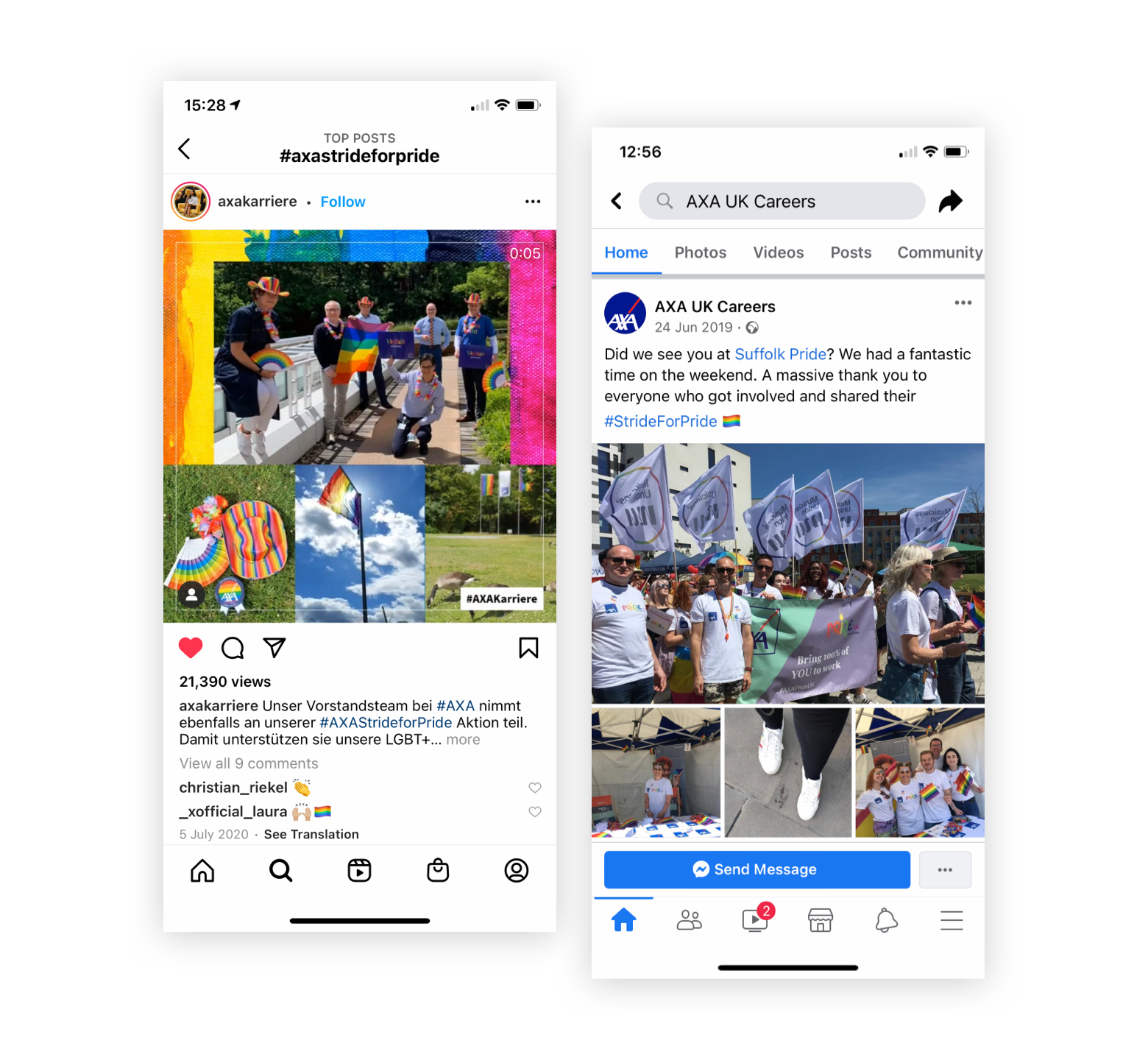 The results
This year's response to our Pride campaign was unprecedented. We captured the need, during a very difficult, isolating time, to bring our workforce together, for one common purpose and enhance our commitment to inclusion. The fact that our colleagues in Germany embraced this organically was the cherry on the top of the cake and has given us the goal for this to go global in 2021.
Emma Austen
Head of Employer Brand, AXA UK