Creative
From strategic creative thinking to conceptualizing the bold, brilliant and beautiful, our teams of designers, copywriters and art directors put pen to paper and pixel to make every piece of work look and sound uniquely you.
Employer branding
Advertising campaigns
Internal communications
Branded content
Campus presence
See case study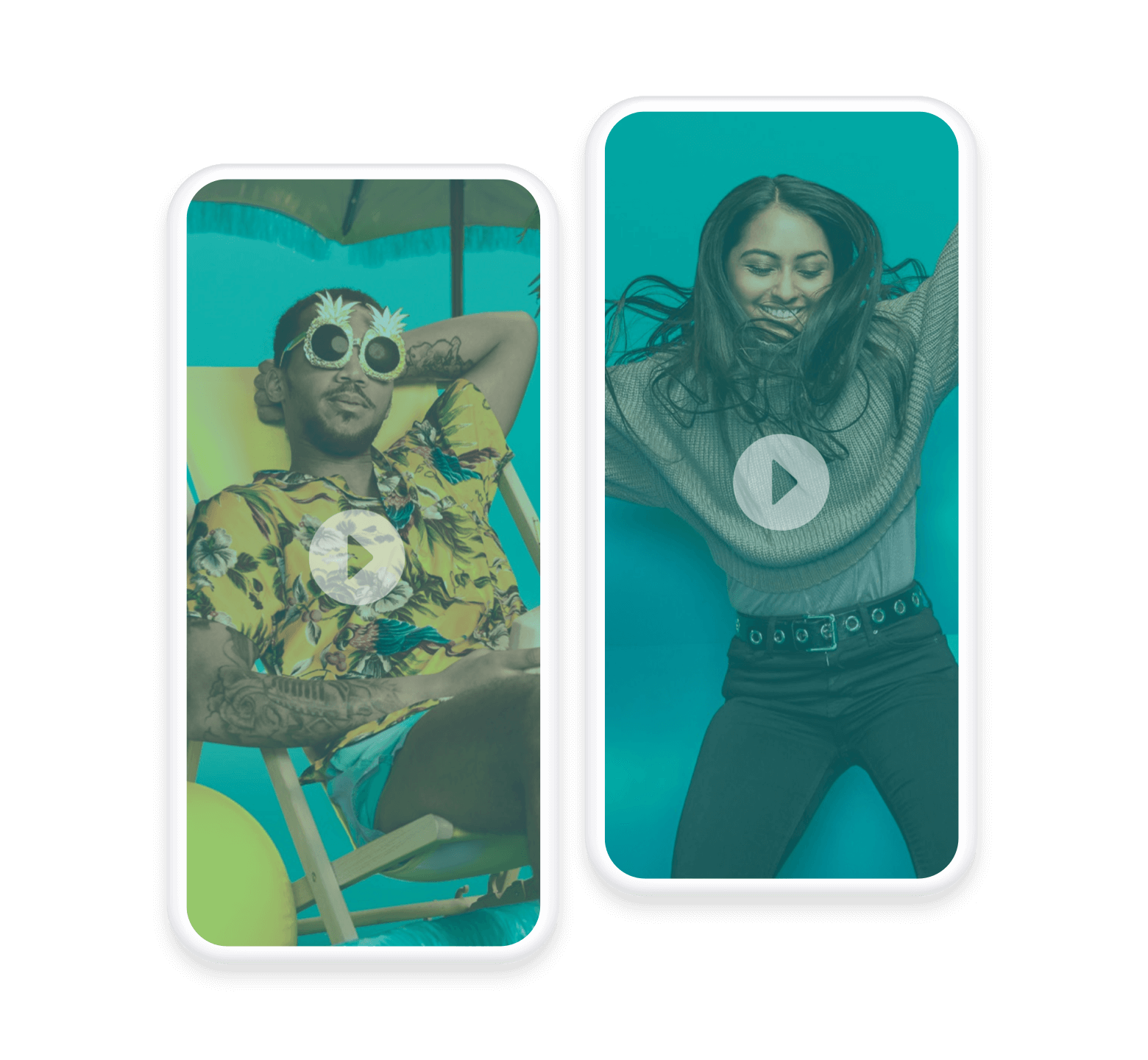 Social
With people spending so much time online, our team of social media experts work to make sure every channel and feature is being used in the best way, creating content that cuts through the noise and engages audiences.
Content strategy
Brand management
Reporting
Content creation
Paid social strategy
See case study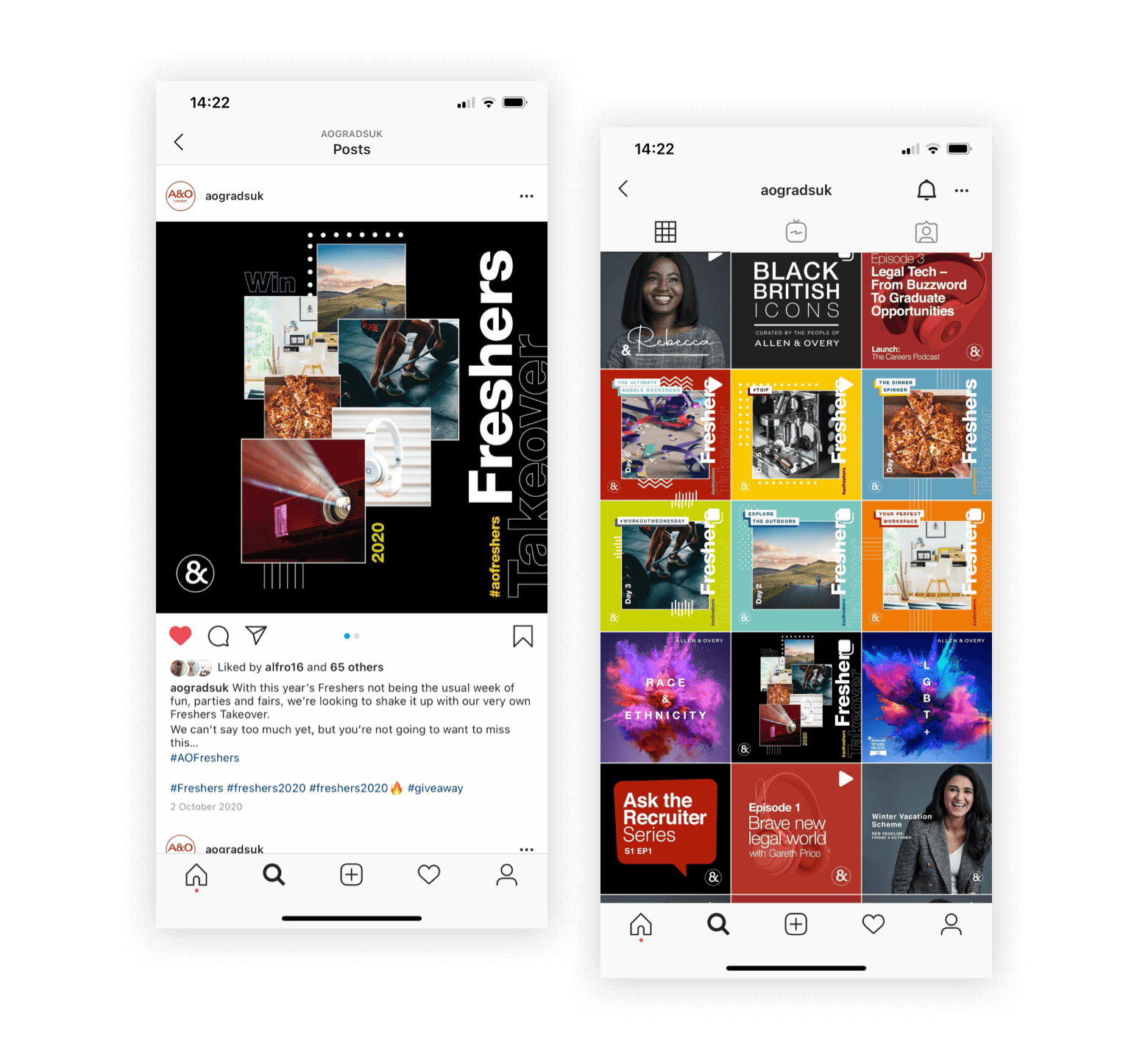 Digital
Made up of digital designers, developers and project managers, our team of tech specialists work to take website projects from design to delivery; putting UX and UI at the core of every digital journey.
User experience (UX) design
Website design & development
Product design & development
Testing & analytics
ATS API integration
See case study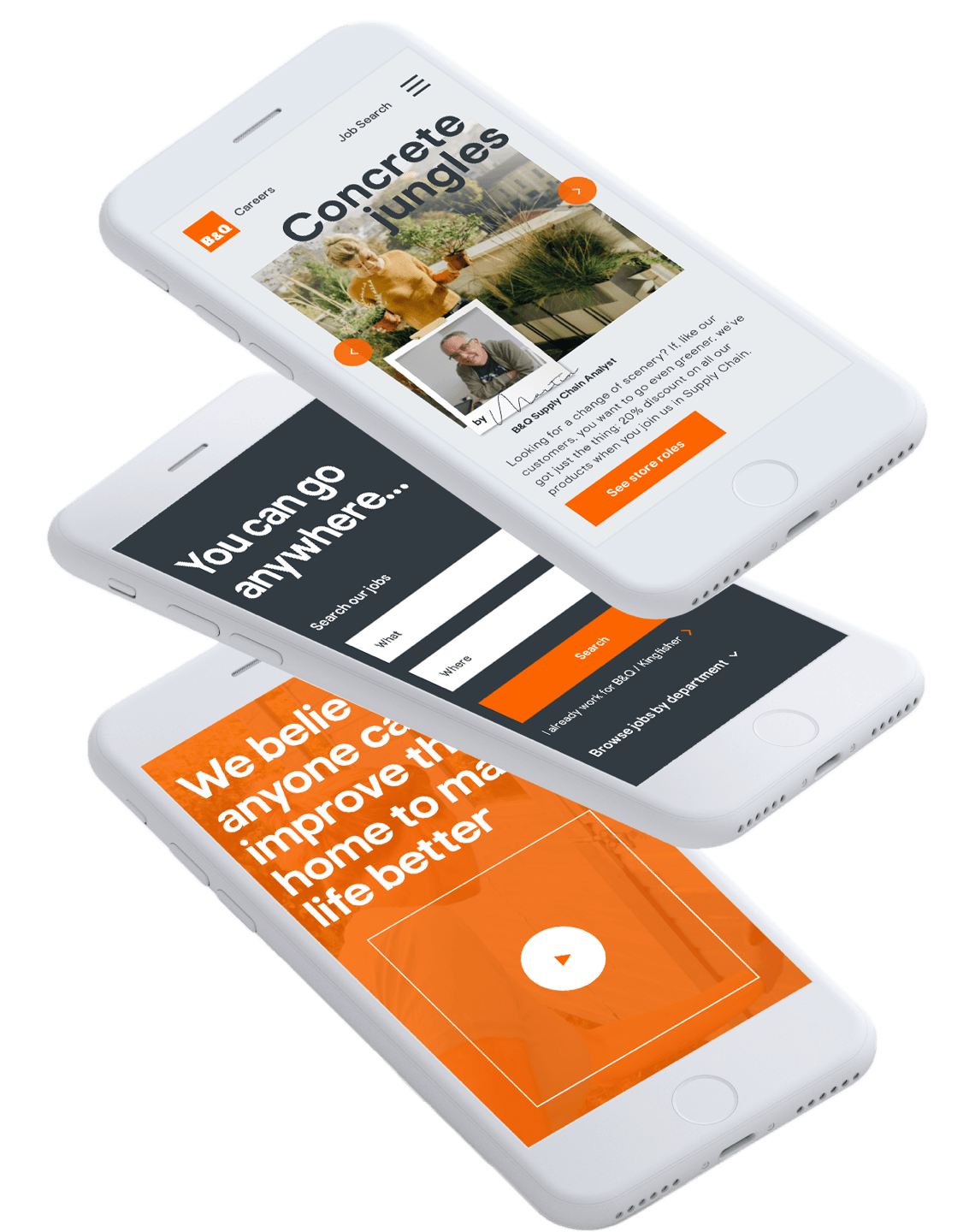 33Mercury
33Mercury is ThirtyThree's software platform for creating captivating careers websites. It integrates one or many ATSs and transforms basic, text-only job specs into immersive Dynamic Job Descriptions that bring your employer brand to life, at the crucial moment when candidates are making the decision to apply.
Find out more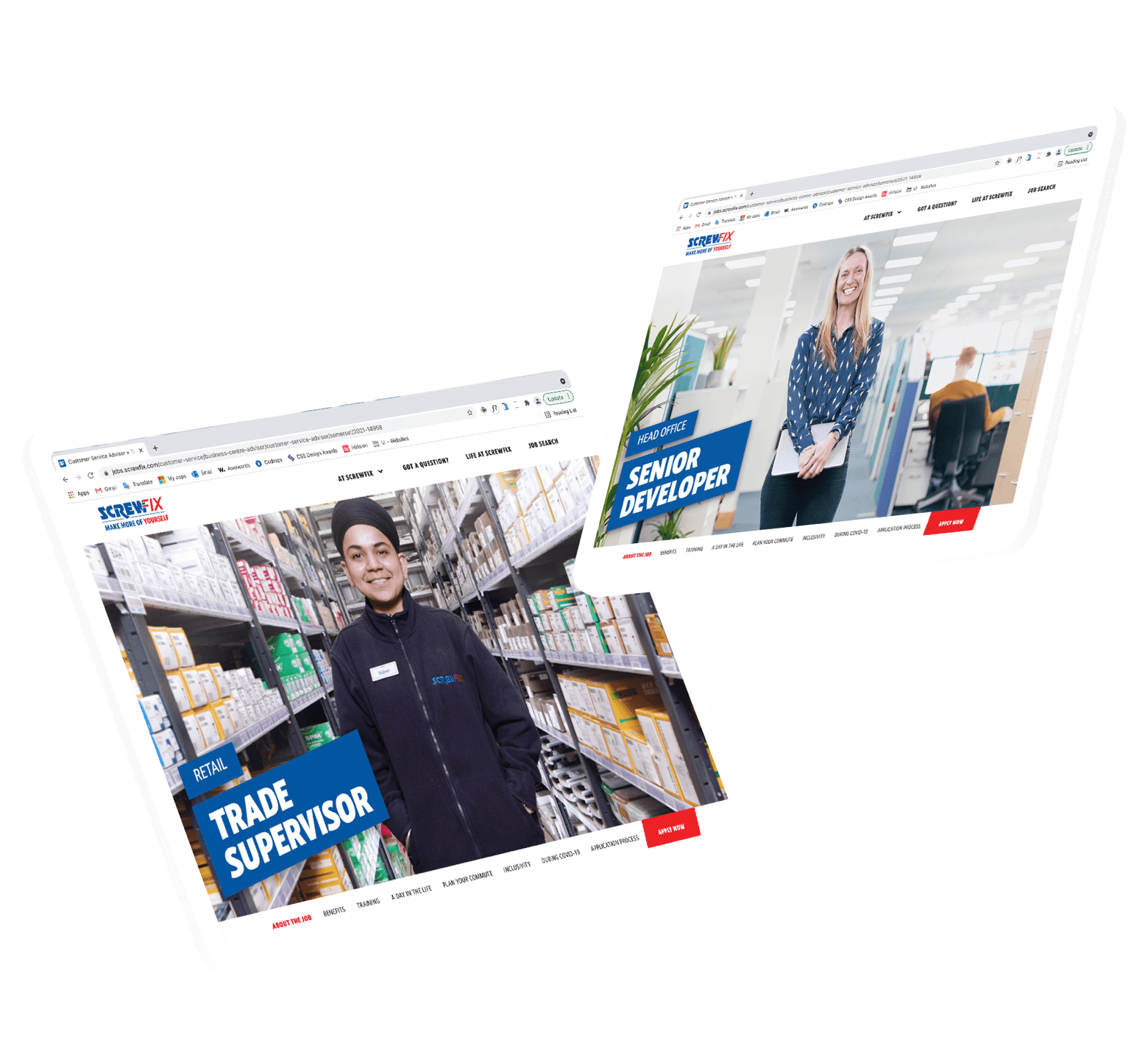 Film & Content
Say hello to 33RED Films, our award-winning in-house film and content production company. Built by directors and producers, they are dedicated to creating brave, bold and meaningful work that builds strong bonds between brands and people.
Corporate film & communications
Branded content & commercials
Animation & mixed media
Short film & documentary
Podcast production
Live events & experiential
Remote video capture

Find out more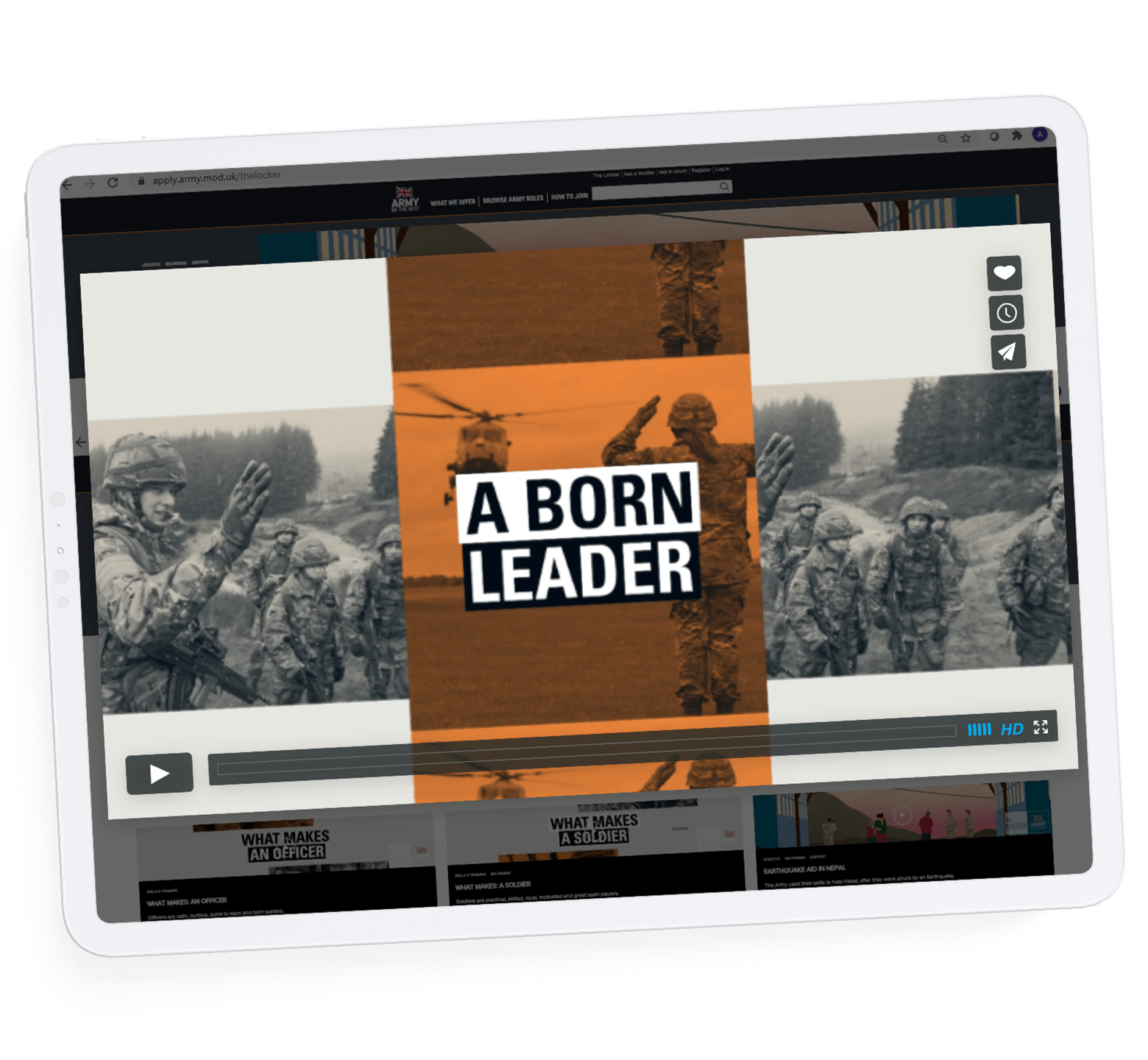 Events
Since COVID-19, the events industry has changed. But whether it's being on campus or taking the action online, our team of project managers, strategists and planners make every event inspiring, interactive and above all, engaging.
Campus events
Panel discussions
Guest speakers
Livestreams
Interactive hosting platforms
See case study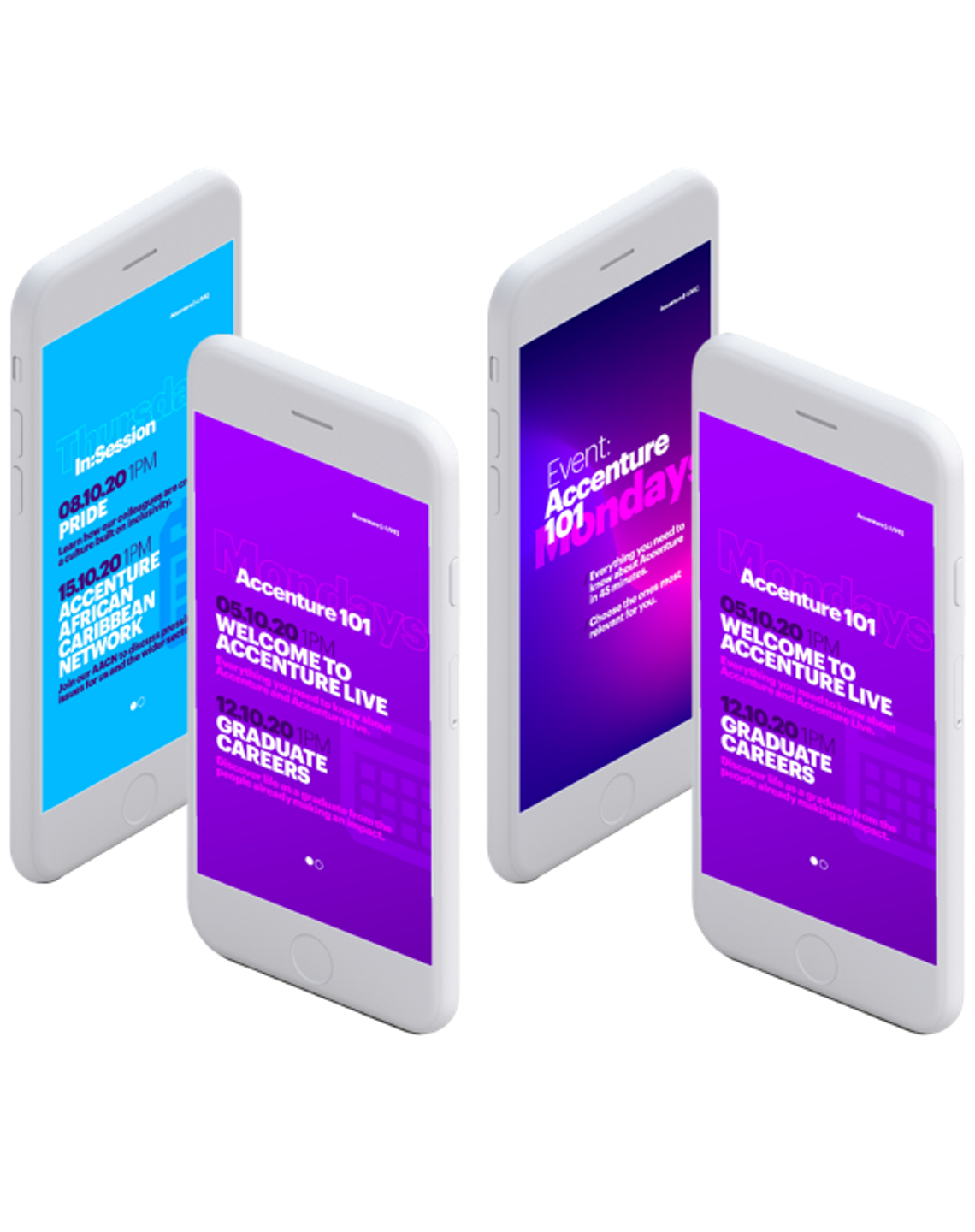 Diversity, Equity, and Inclusion
Everyone's talking about Diversity, Equity, and Inclusion, but at ThirtyThree, we help our clients take action. Producing branding and communications for clients who need to improve or reinforce their DE&I, we add value in making sure our clients' initiatives work brilliantly, with impact.
Inclusive recruitment communications
Branding diversity and inclusion initiatives
Diversity calendar management
Training material creation
Accessibility and inclusive website design

Find out more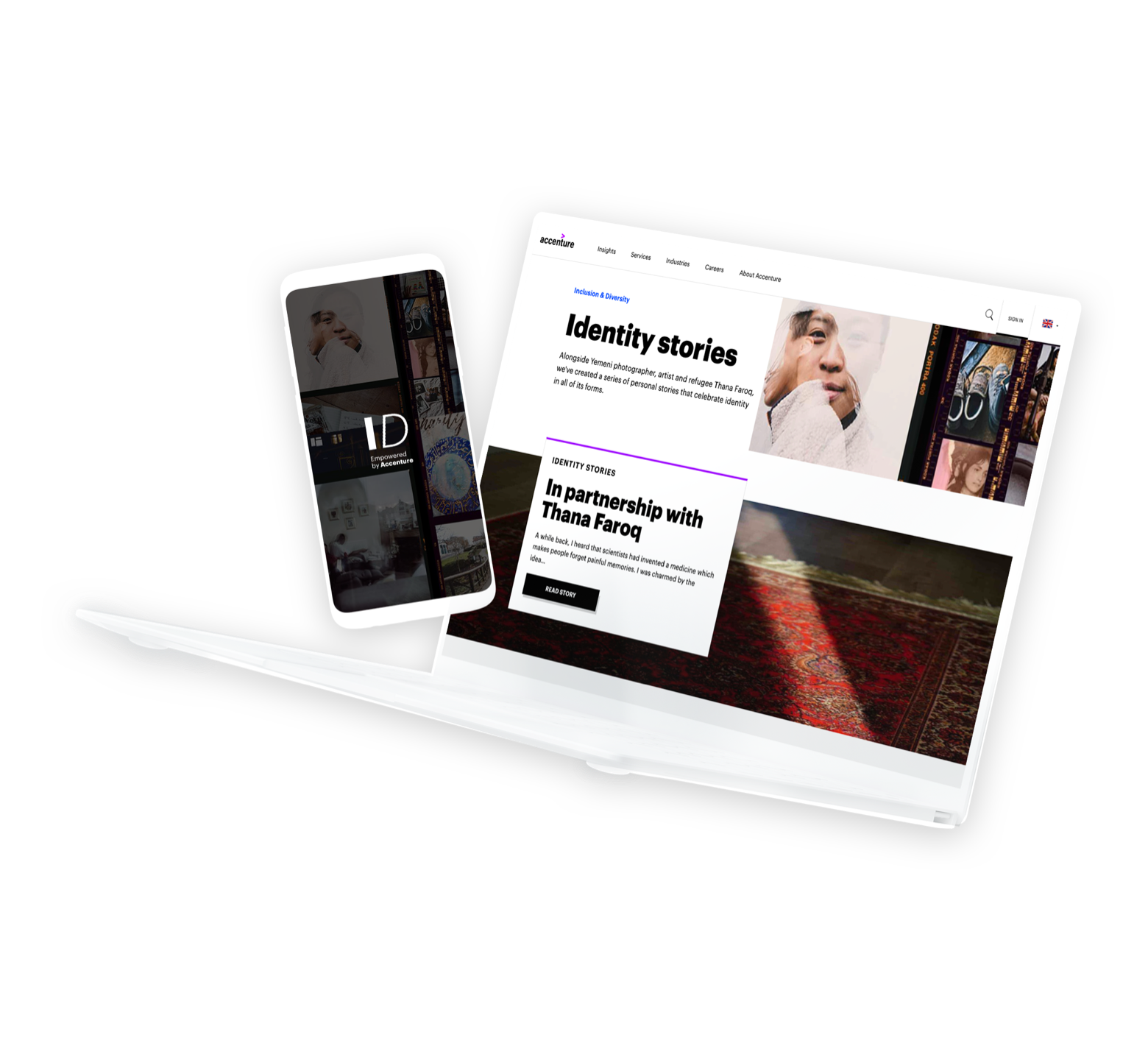 Employee Experience
Culture and strategy go hand in hand. That's why from hire through to retire, our 33X team use insight-driven design to create employee experiences that make an impact, driving engagement, innovation and growth.
Experience diagnostics
Employee journey mapping
Purpose, values & brand narrative development
Strategic HR comms frameworks
Manager & advocacy programs
Toolkits
See case study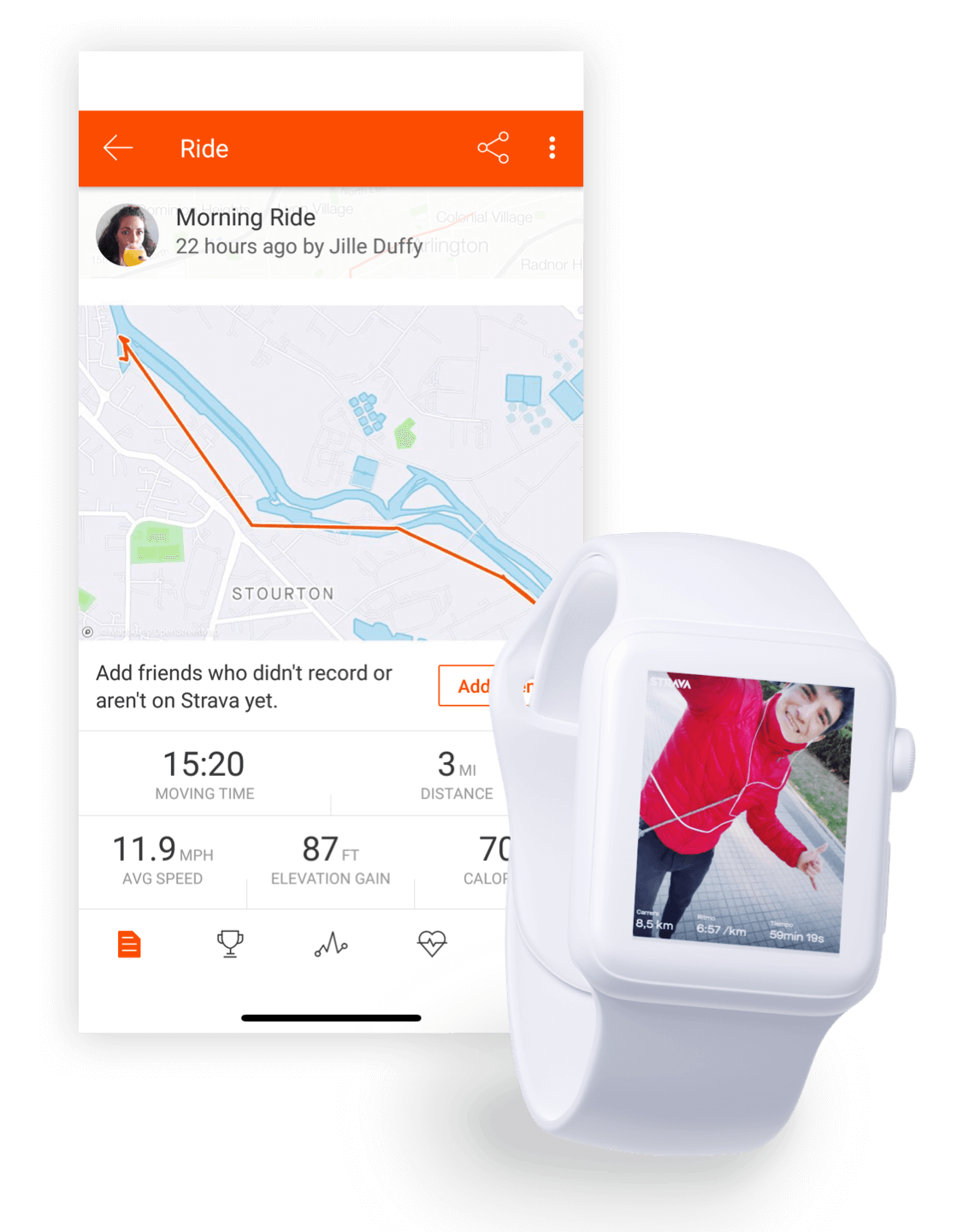 Employer Brand
For us, employer brands aren't just about helping you hire. It's about attracting and retaining the right kind of talent with bespoke creative underpinned by strategic communications and insight-led research.
Research & insight
Strategy
Creative development
Tone of voice
Branding
See case study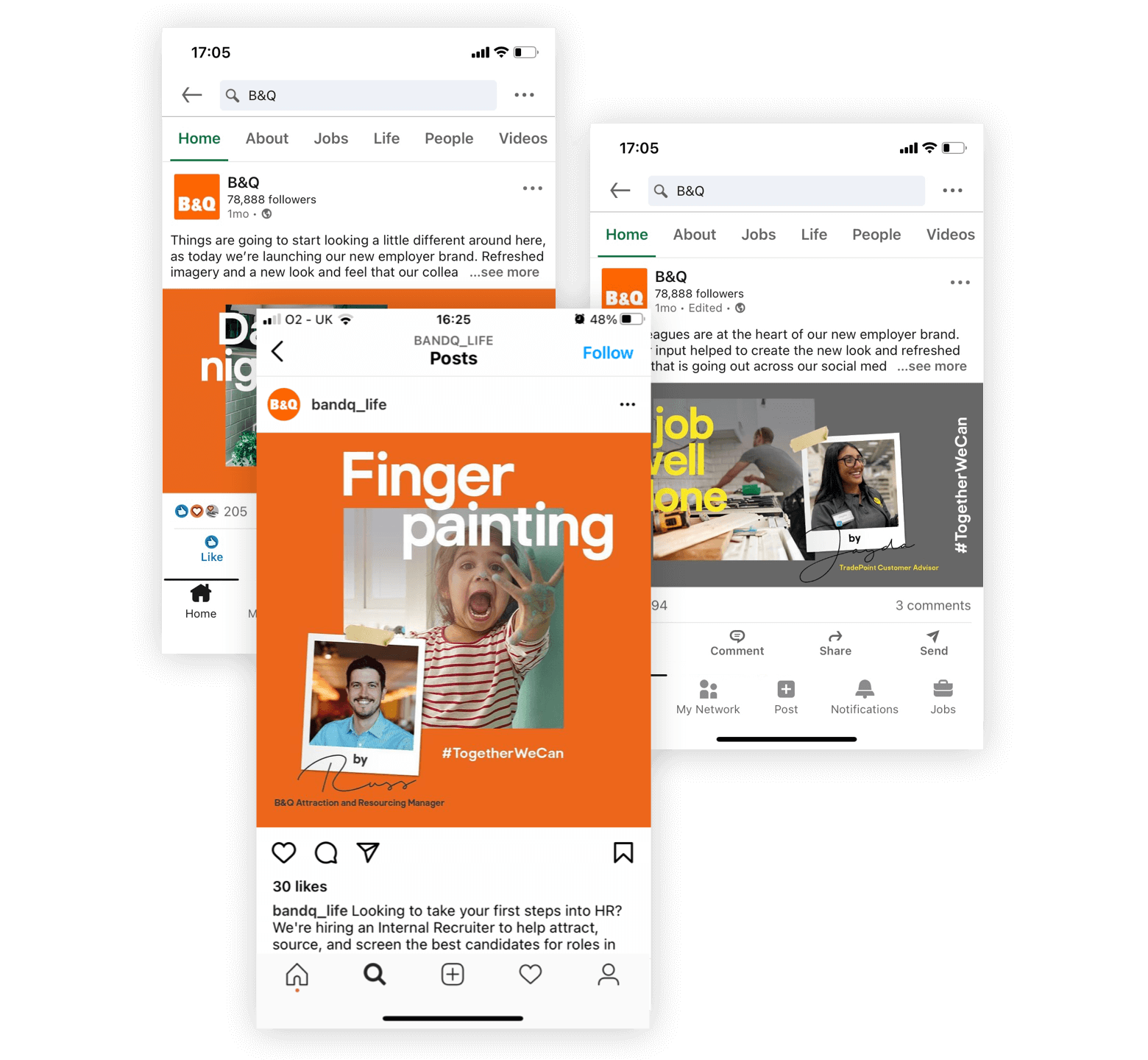 EVP/TVP
Every organization has a magic mix of unique propositions that make them special. With evidence-based insights and in-depth research, we help clients discover and articulate their propositions to attract and retain the right kind of talent.
Competitor research
Leadership interviews and employee insights
Focus groups
Creative testing
Communications audits
Purpose & values
See case study
Media
Whether it's online or OOH, our media team plan effective strategies to target audiences in the right places, at the right times. And with in-house capabilities to monitor and analyze audience behavior, they adapt campaigns in real-time to optimize performance.
Media planning & buying
Paid search
Paid social
Website analytics
Reporting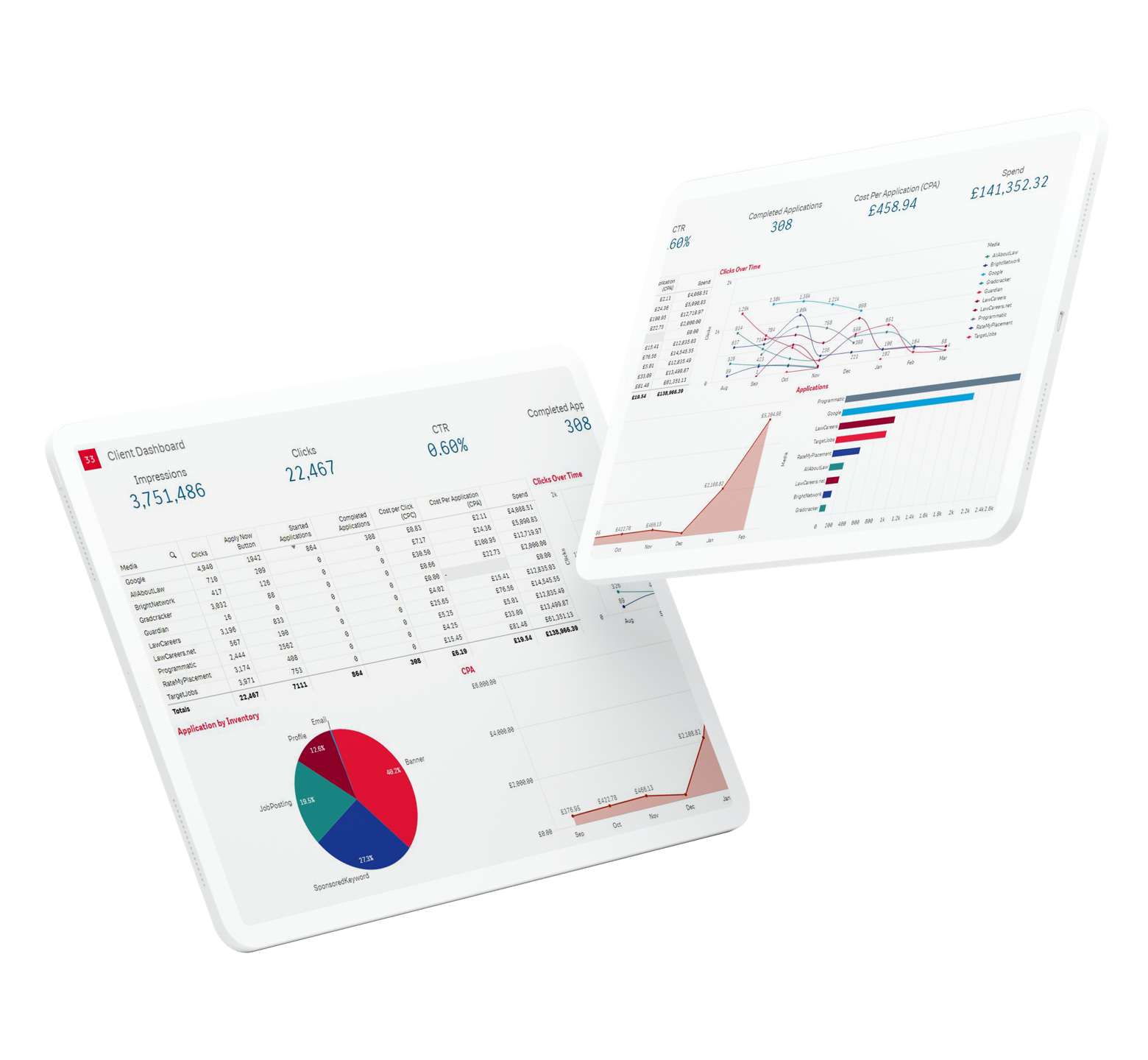 Consulting
Our consulting team combines advanced writing skills with analytical insight to create compelling workplace communications that drive change and deliver the results that matter.
Internal communications
Message platforms
Change narratives
Leadership support
Audit and diagnostics
Business storytelling
Sensitive communications