Accenture Live
Events (Live & Online)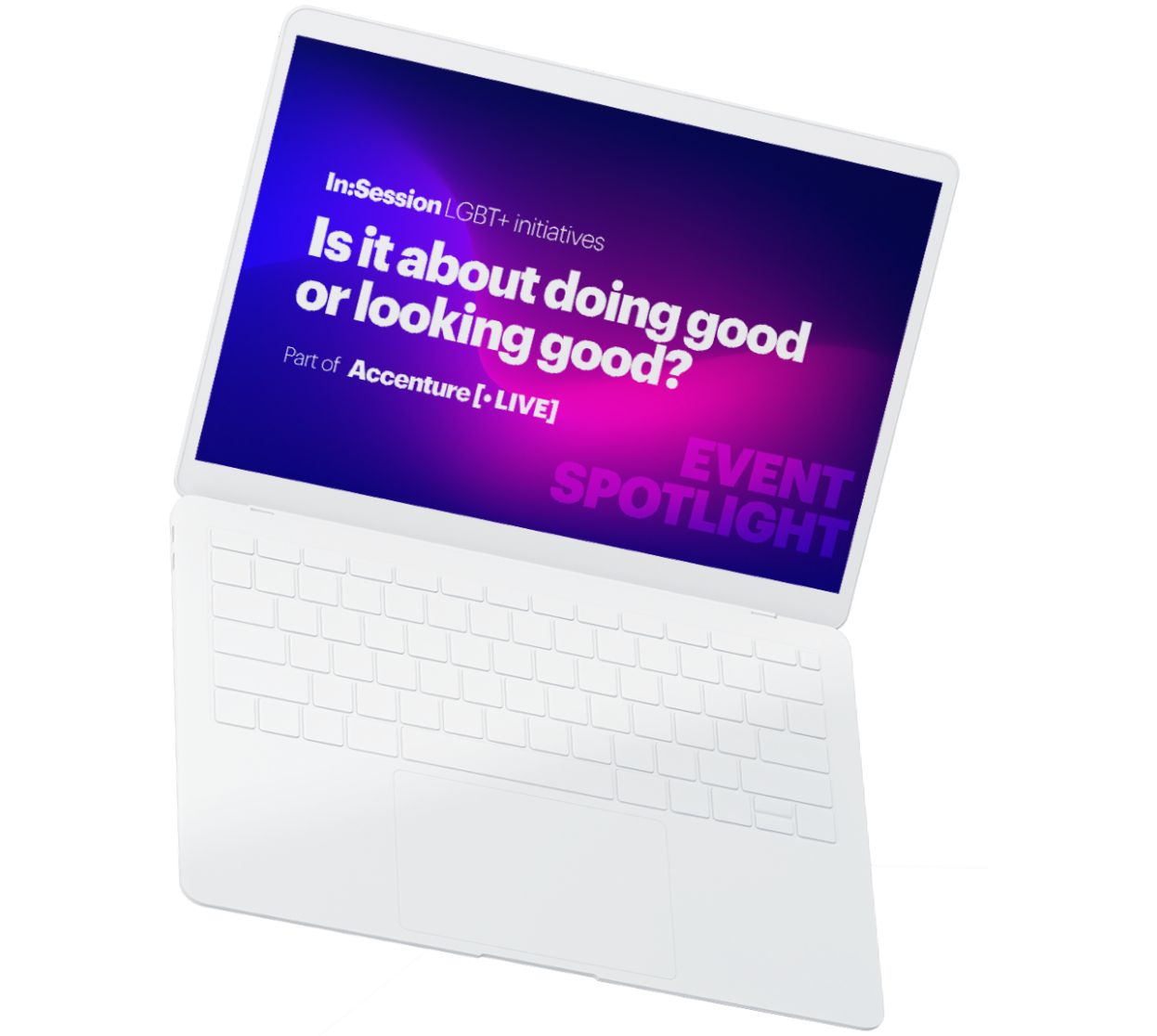 Accenture are one of the biggest names on campus every year.
But what happens during a lockdown, when no one's on campus?
We had to reimagine the campus experience.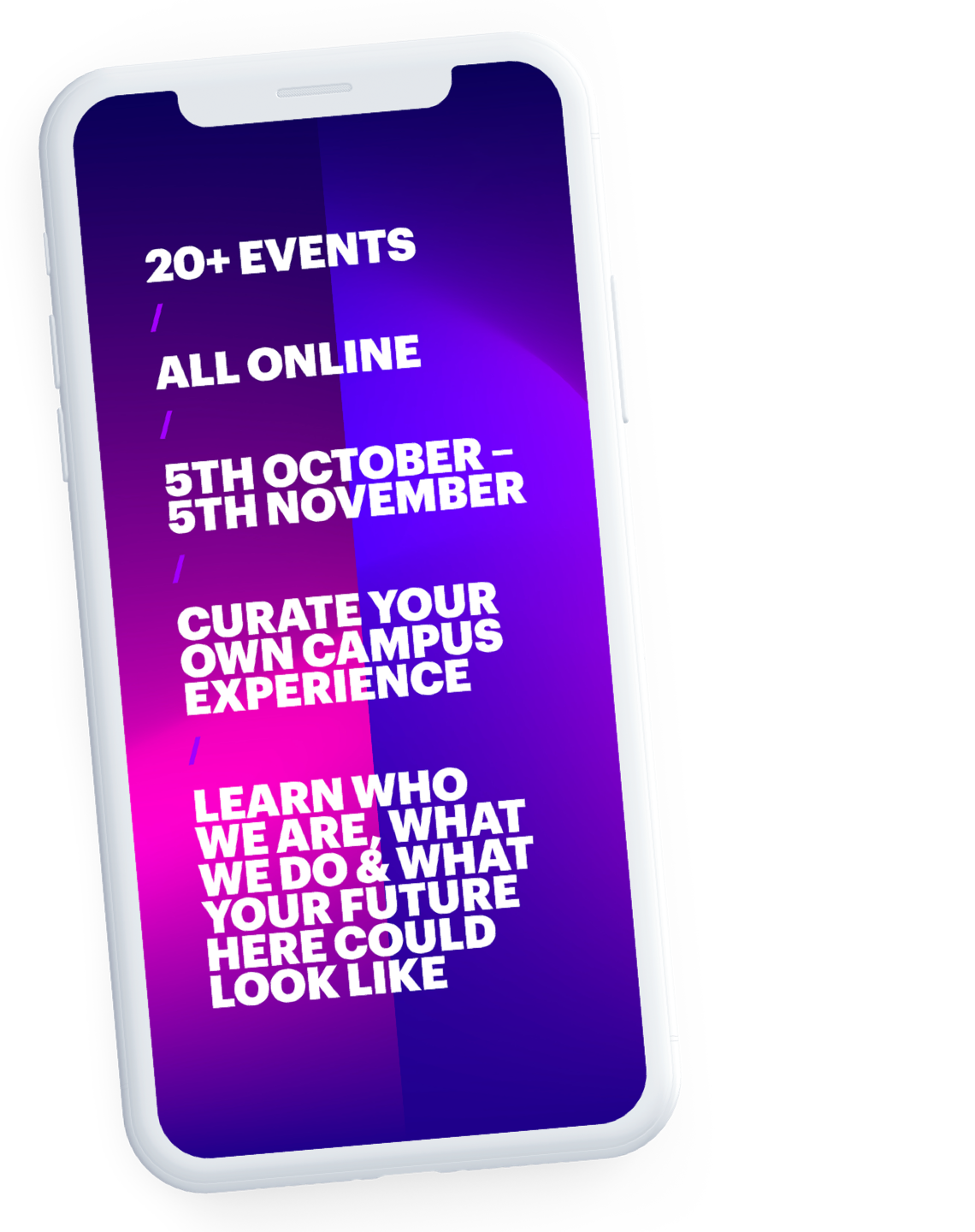 And delivered one of the biggest original online campus event series...
Dynamic
Our research showed that a 'one size fits all' approach just wouldn't cut it.
Interactive
We knew our target audience would have questions to ask, so we had to give them the means to ask them.
Engaging
Our target audience wanted the social interactions offered by IRL campus events – a purely tech solution wouldn't work.
We needed to empower students to curate their own unique experience.
A customisable campus experience.
100% Live
22 Events
5 Weeks
5 Event Types
90+ Accenture Speakers
Using the fully branded digital platform, everything was hosted online. Students were able to view the full schedule and sign up to events relevant to them, and got automatic reminders for every event 1hr and 15mins before.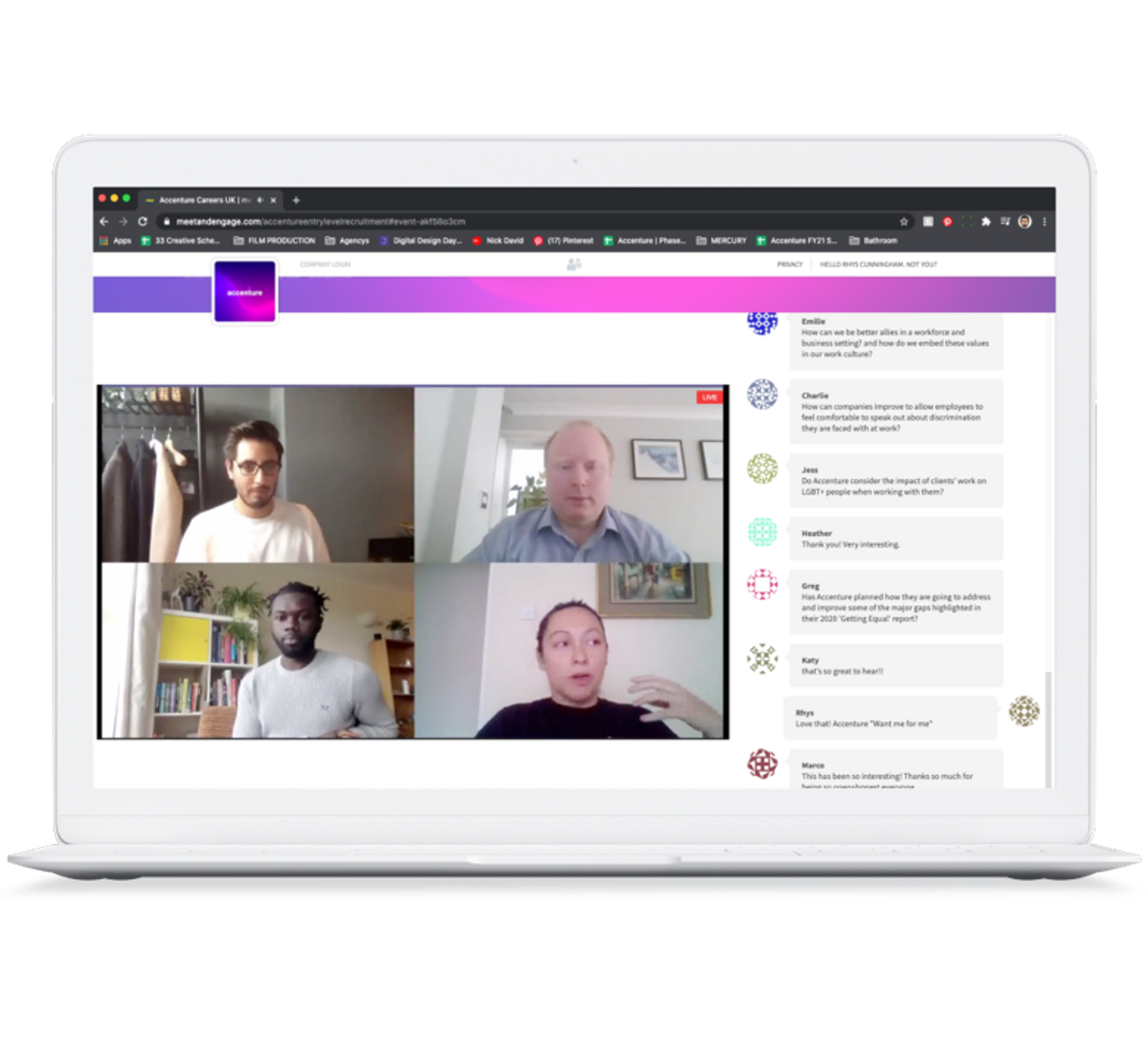 Students could shape content through comments, questions and poll responses in real time. And this wasn't just for some events. Every session was interactive.
Every. Single. One.
Interactivity was moderated in the back-end, with recruiters responding directly where appropriate to the best and most relevant questions.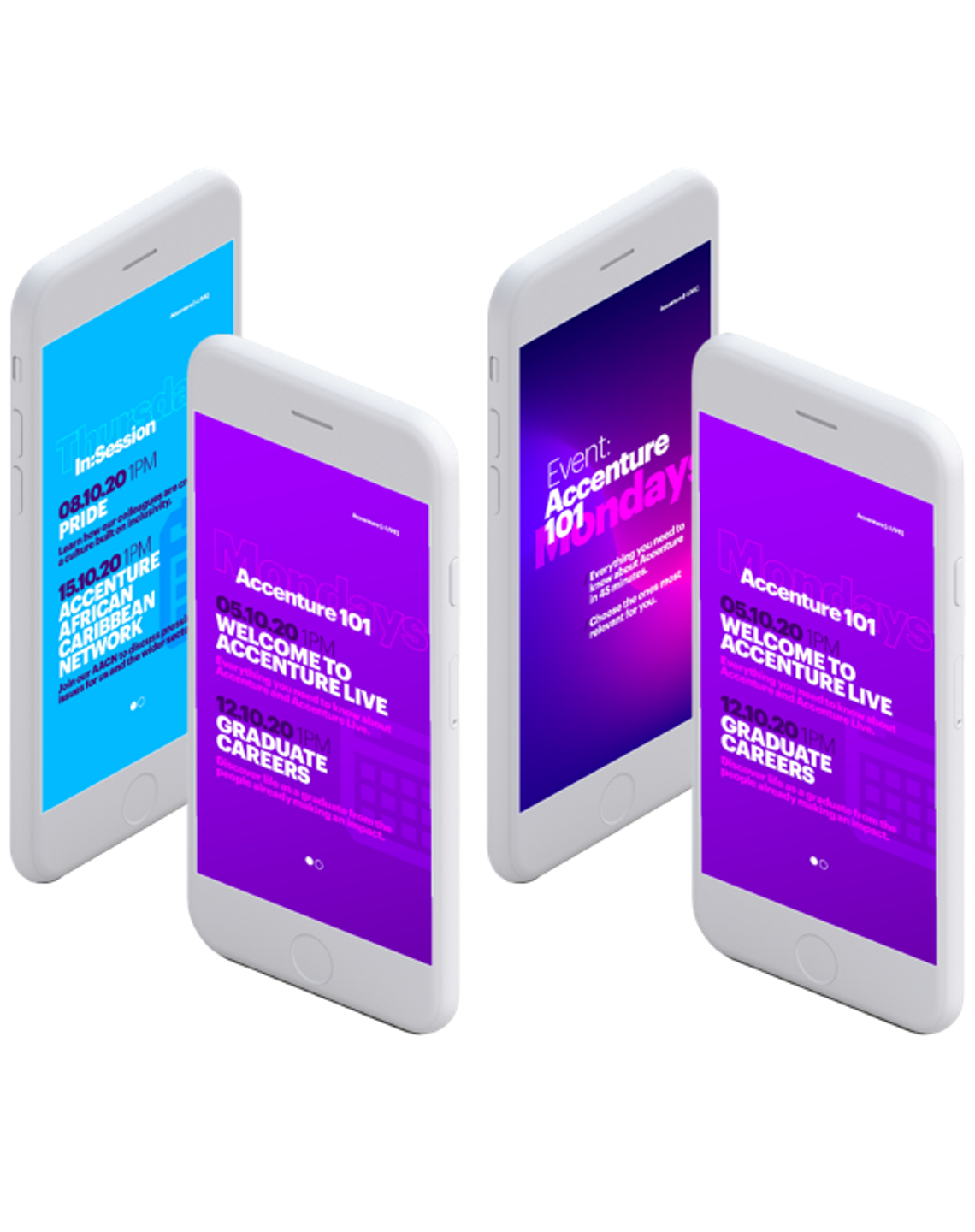 But what if someone missed an event?
That's cool. No problem.
We turned Accenture LIVE into an online hub. Where every student could access old events and recreate the campus experience.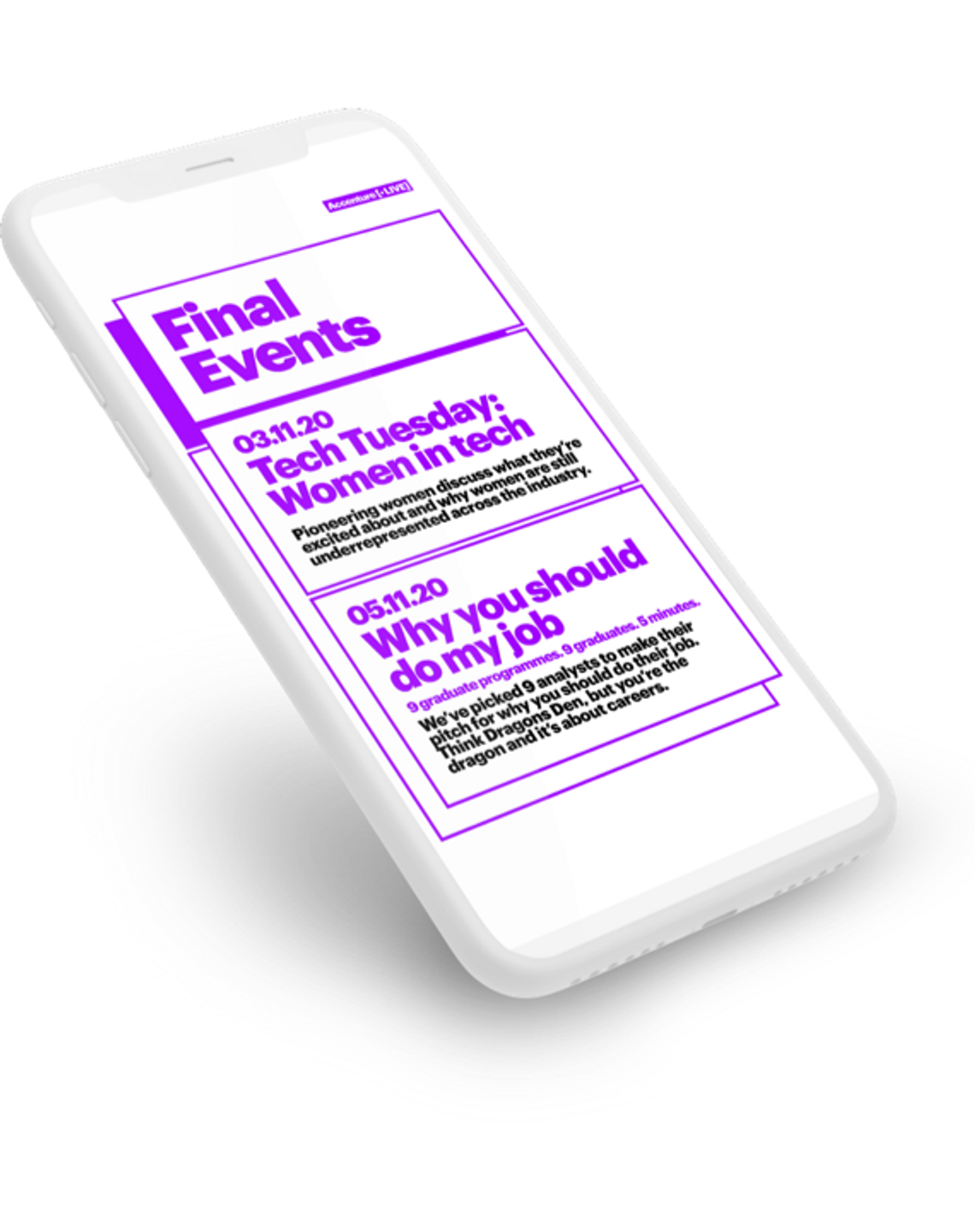 The results
84% said it was the right balance of interactivity
100% found the platform accessible and easy to use
'Very positive' impression of Accenture went from 12.5% pre-LIVE to 73% post-LIVE
96% said Accenture LIVE helped them understand the difference between programmes
85% 'very likely' to apply after attending