A&O wanted to take a more holistic approach to social, to create real authentic engagement with students and show that they're a law firm who do things differently.
So, we created a unique social media campaign that would help A&O make more meaningful connections with their student audience.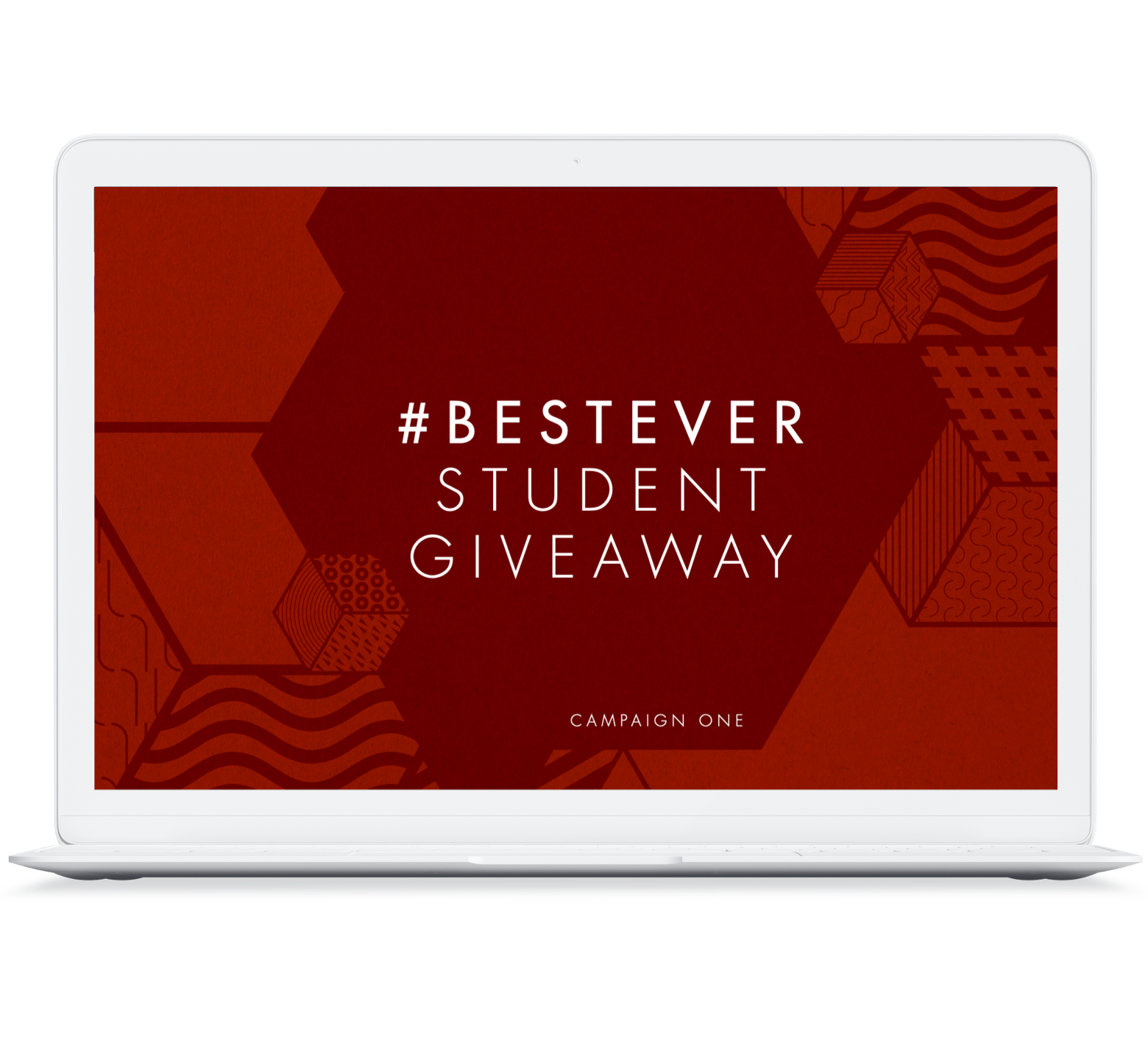 For stressed out students with upcoming exams and deadlines, self-care often lands pretty low on the priority list.
So, we helped A&O create a social media competition that would treat them to a tailor-made care package, curated by themselves and designed to improve their wellbeing at a time when they'd need it most.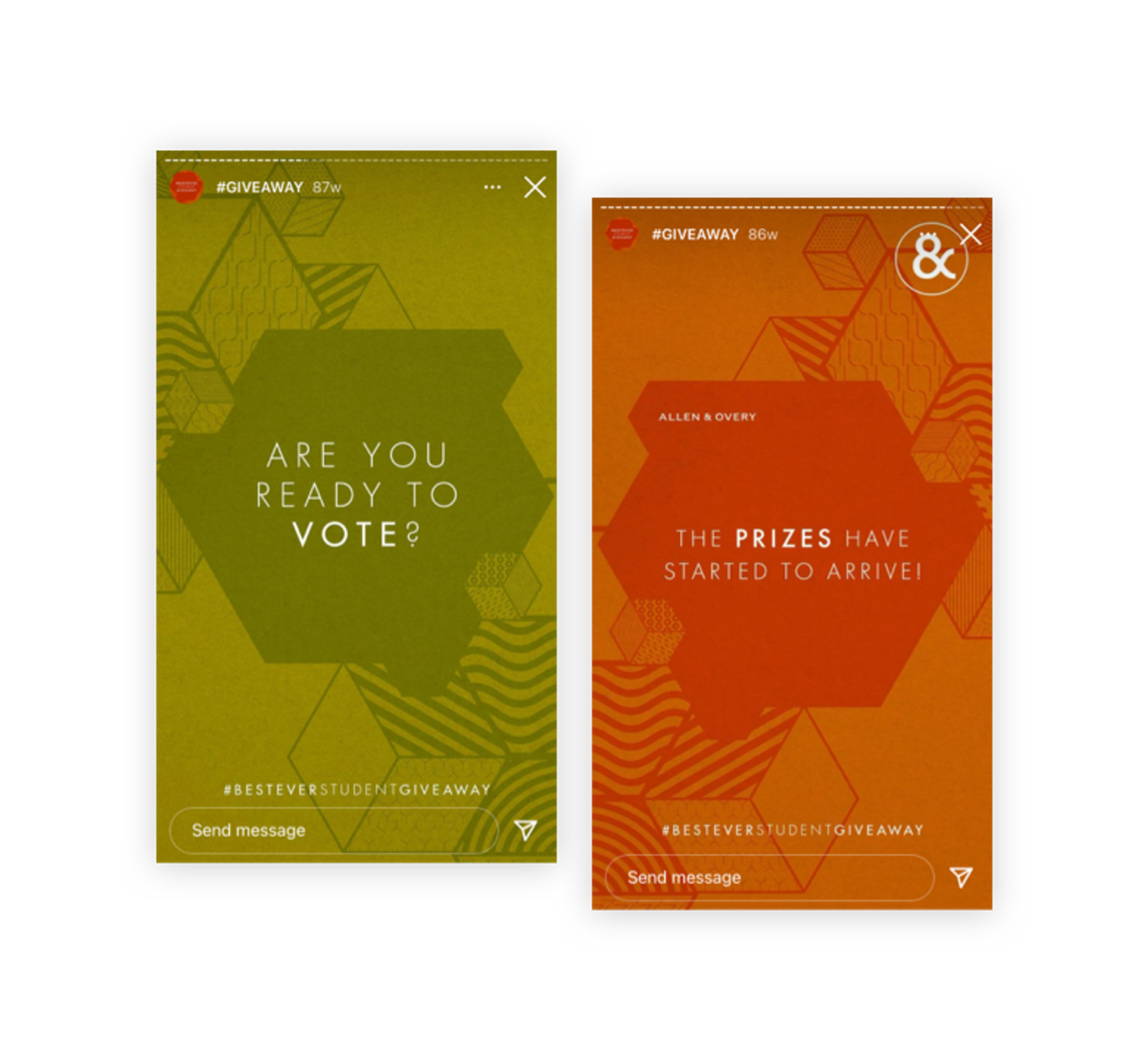 Over 10 days, students were given the choice of two prizes a day.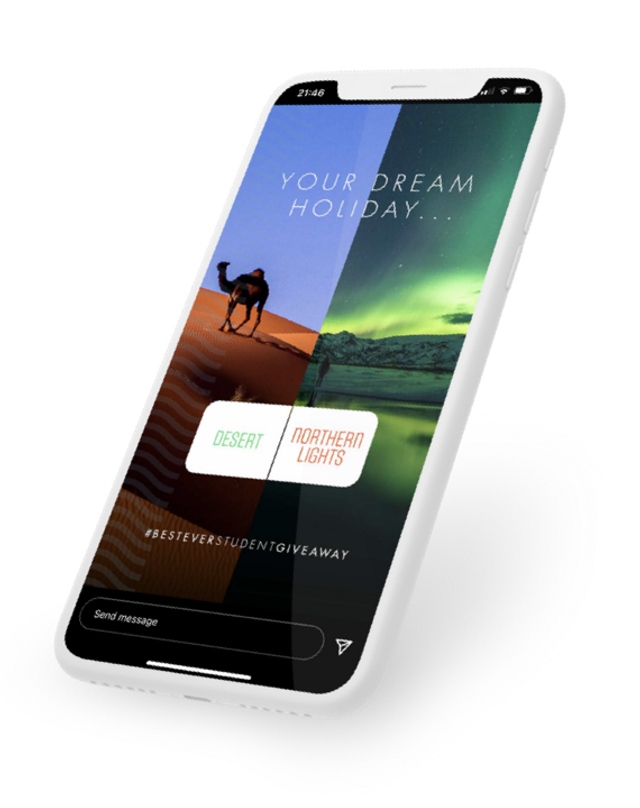 For their chance to win a bespoke care package. Iceland or Morocco? Headphones or speakers?
Students voted via Instagram Stories for their favourite giveaway. And at the end, we chose one winner.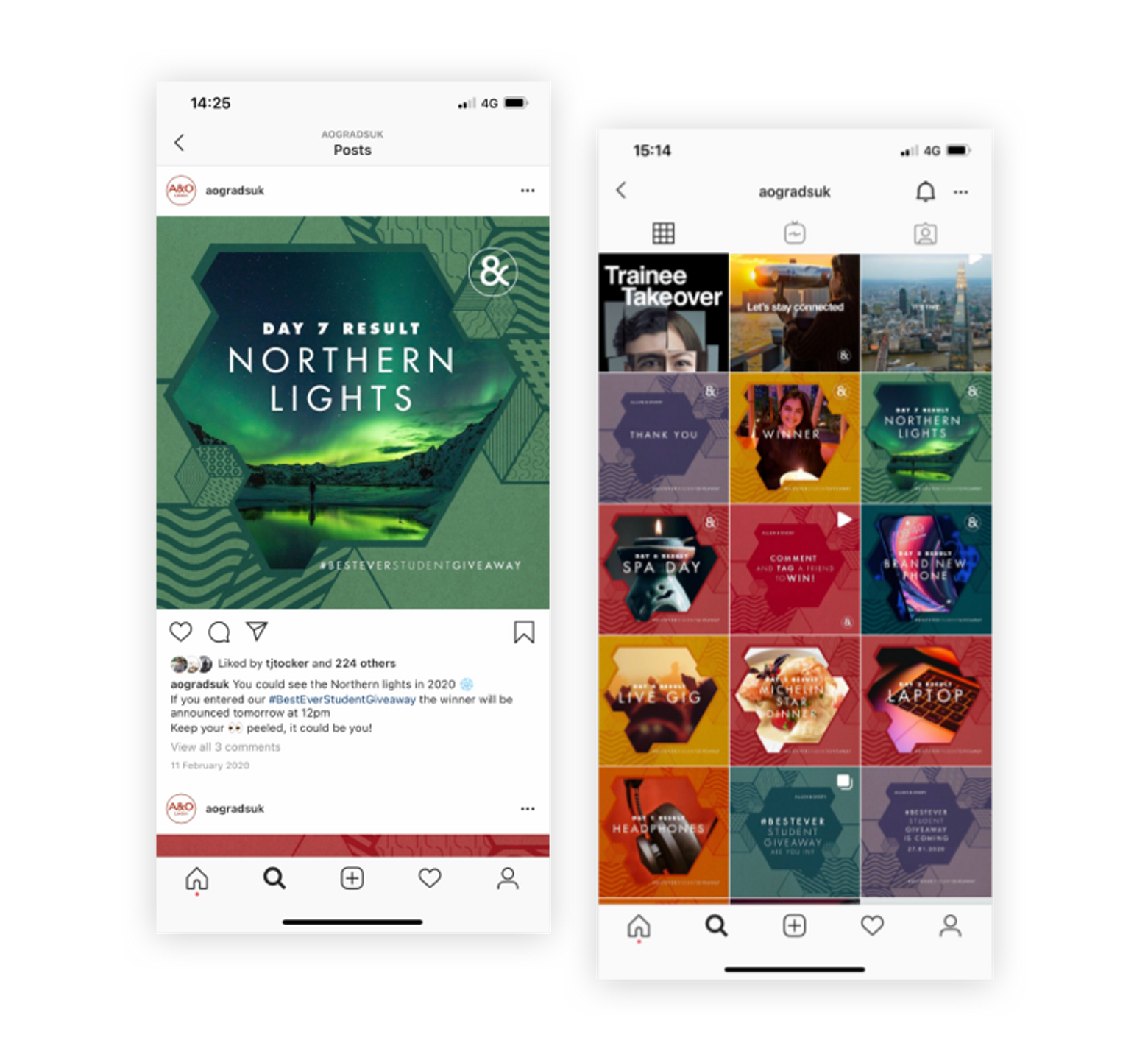 The solution
Quick interactions
With the push of one button, our audience could get involved.
Simple entry mechanism
After casting their vote, all they had to do was comment and tag a friend on the final post of the giveaway to be entered in for a chance to win.
Beautiful visuals
Luxurious, modern designs reinforced the quality of the prizes, making it truly the best student giveaway ever.
And we kept students coming back, day after day.