South Yorkshire Police - No More
Diversity & Inclusion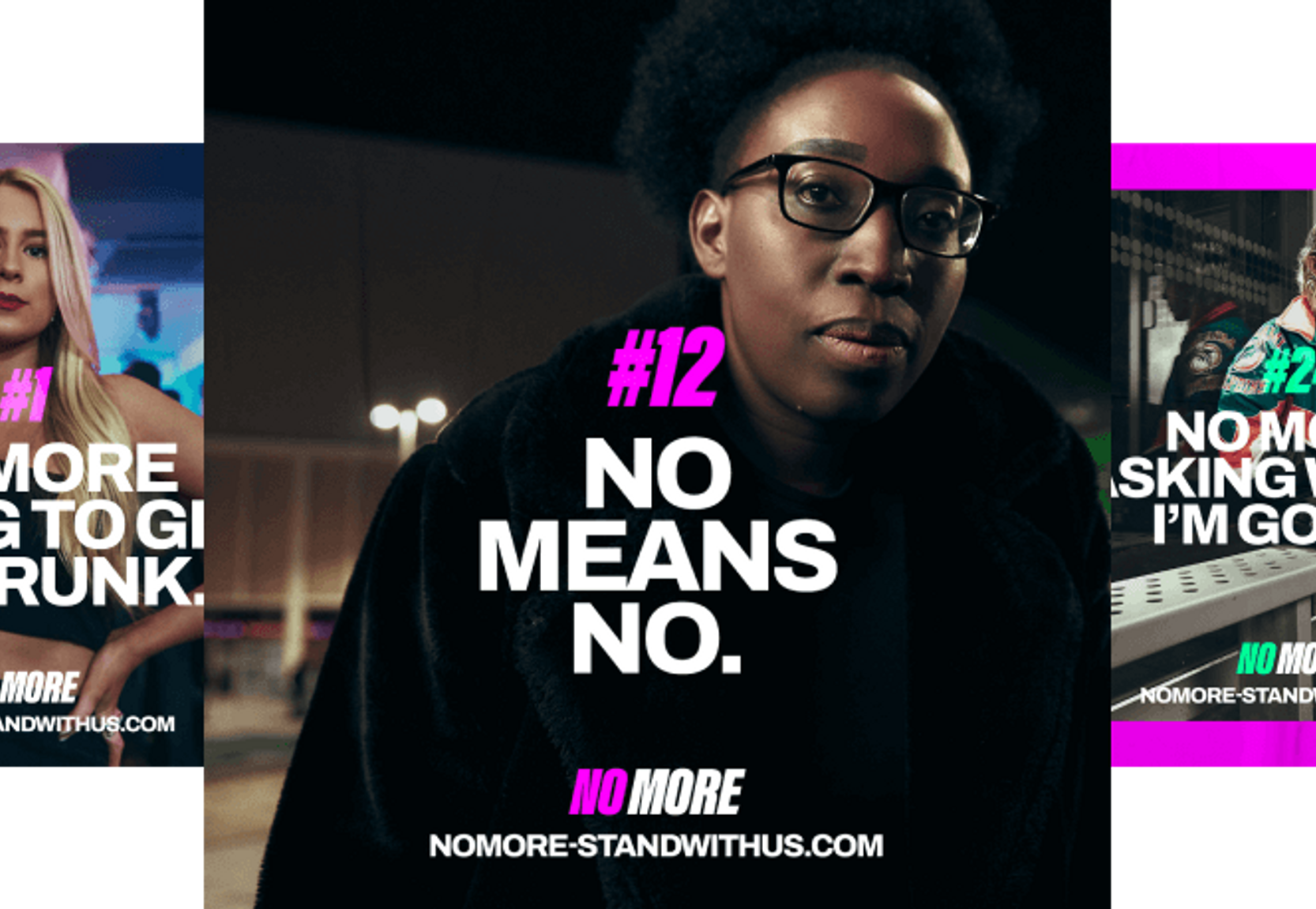 Every night, thousands of women and girls across the UK are sexually harassed.
But the onus is always on them; to cover up, to watch their back, to never walk alone.
South Yorkshire Police wanted to start a cultural wave against sexual harassment and reject the normalized behaviours - microaggressions - women are subjected to every day, every night, everywhere.
They needed a campaign targeting the night-time economy and the men contributing to a sense of fear in women. A campaign that would act as a rallying cry to everyone across the UK; to stand with women as allies and create spaces where they feel safe.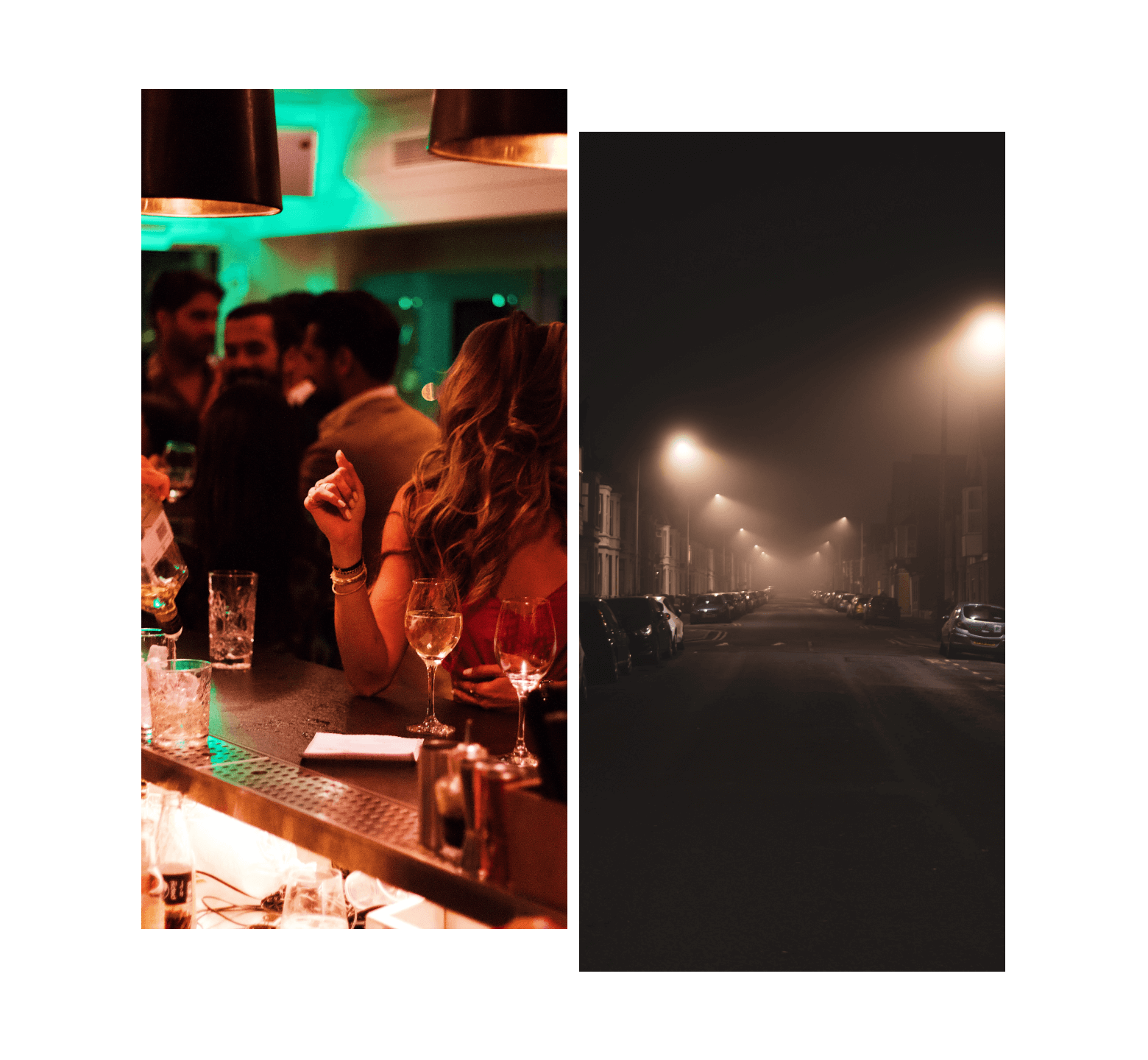 "No More"
The resounding message from women was that for too long the focus has been on their behaviour. They are encouraged not to walk alone at night, to keep to lit roads, to carry their keys in their hand. All the while, very little is seen to target male perpetrators of violence and no requirements are made for them to change or address their behaviours.
We wanted to show the faces and experiences of real women, who experienced acts of violence and sexual harassment on a night out. To hold aggressors accountable. And empower women to stand up, stand strong, and say "No more".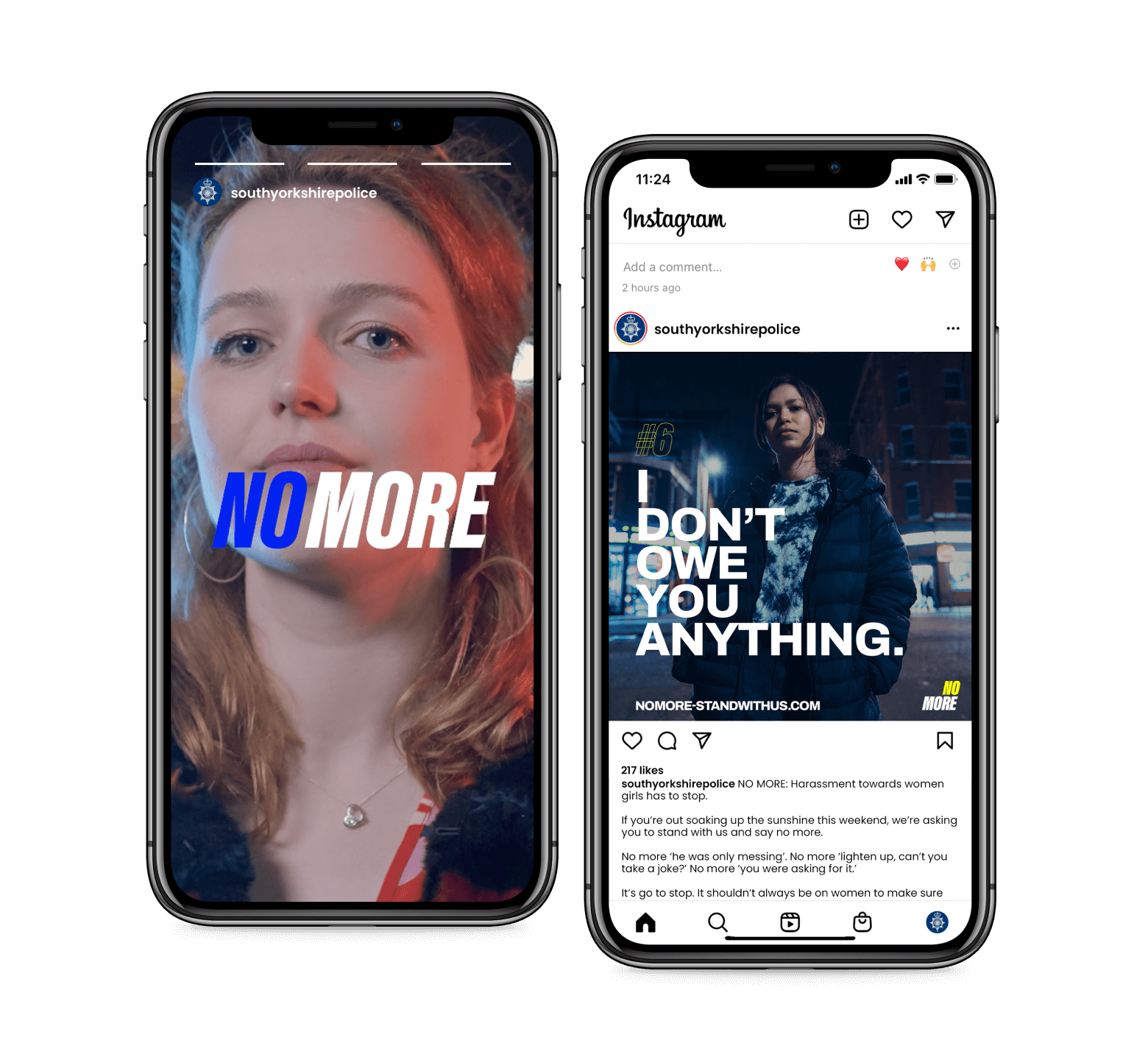 With the help of women from South Yorkshire, from all backgrounds, we created 25 powerful statements that address the microaggressions and acts of violence that women face daily. From inappropriate touching to unsolicited nudes, these statements formed the core message of 'No More'. But that wasn't all...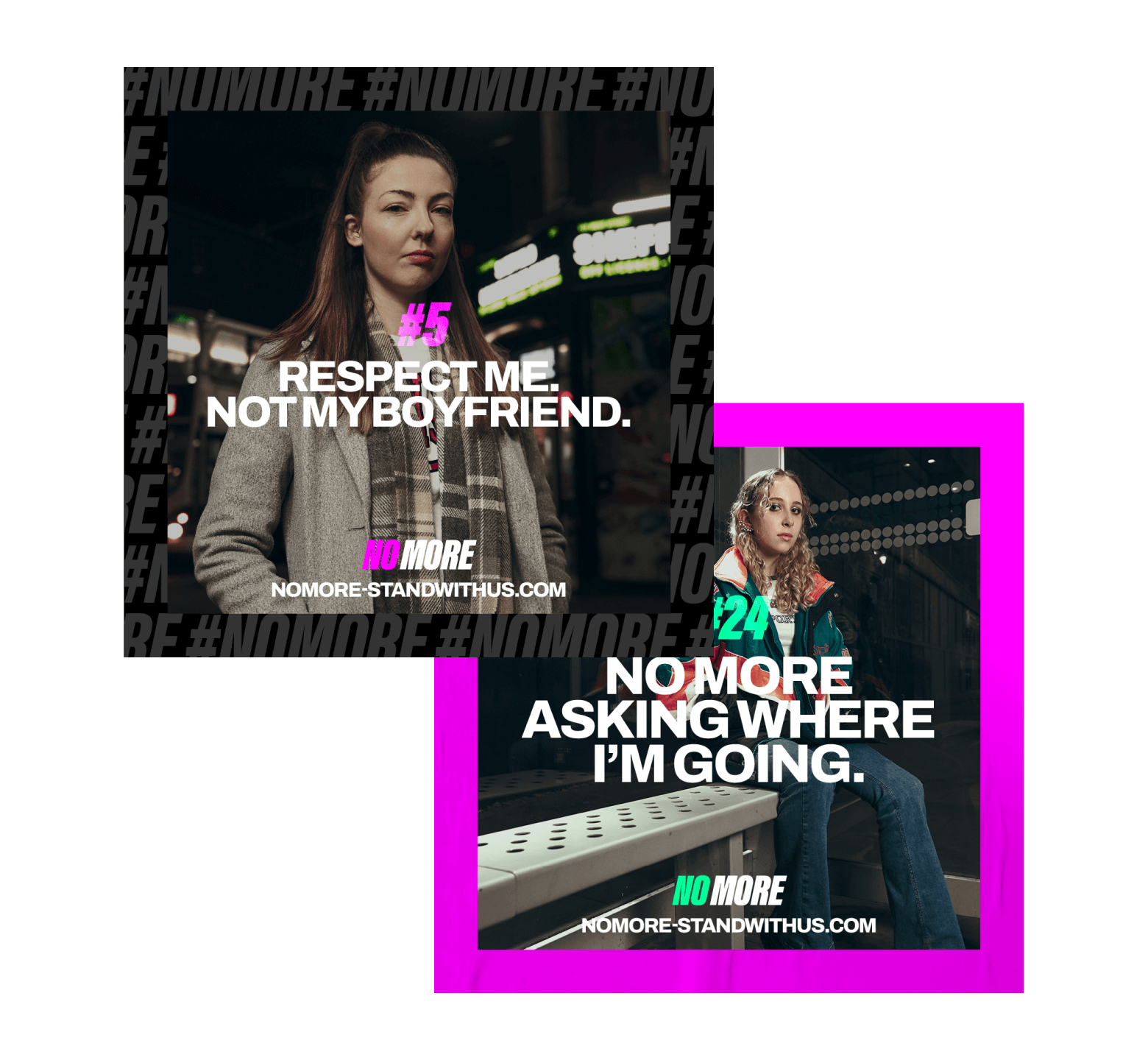 Women led teams
Led by a team of female creatives, producers, and police officers we produced a campaign film that brought these experiences to life, which was shot on one of Sheffield's busiest streets on a Friday night.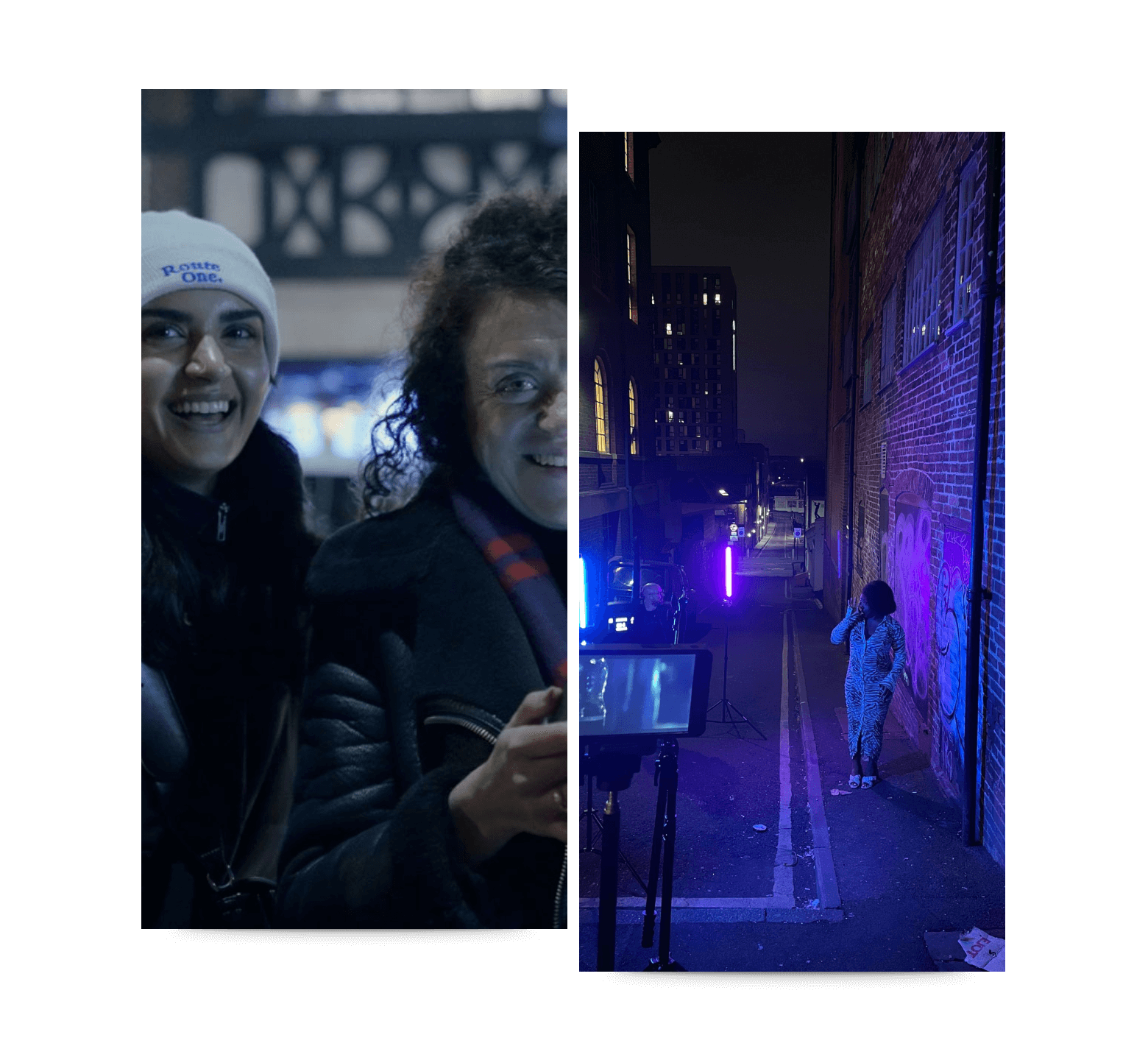 The bold approach to copy and art direction was intentional – designed to represent the defiance of women and communicate their assertion. That enough is enough. It's not a question of 'will you stop harassing us?' or being apologetic in their demands.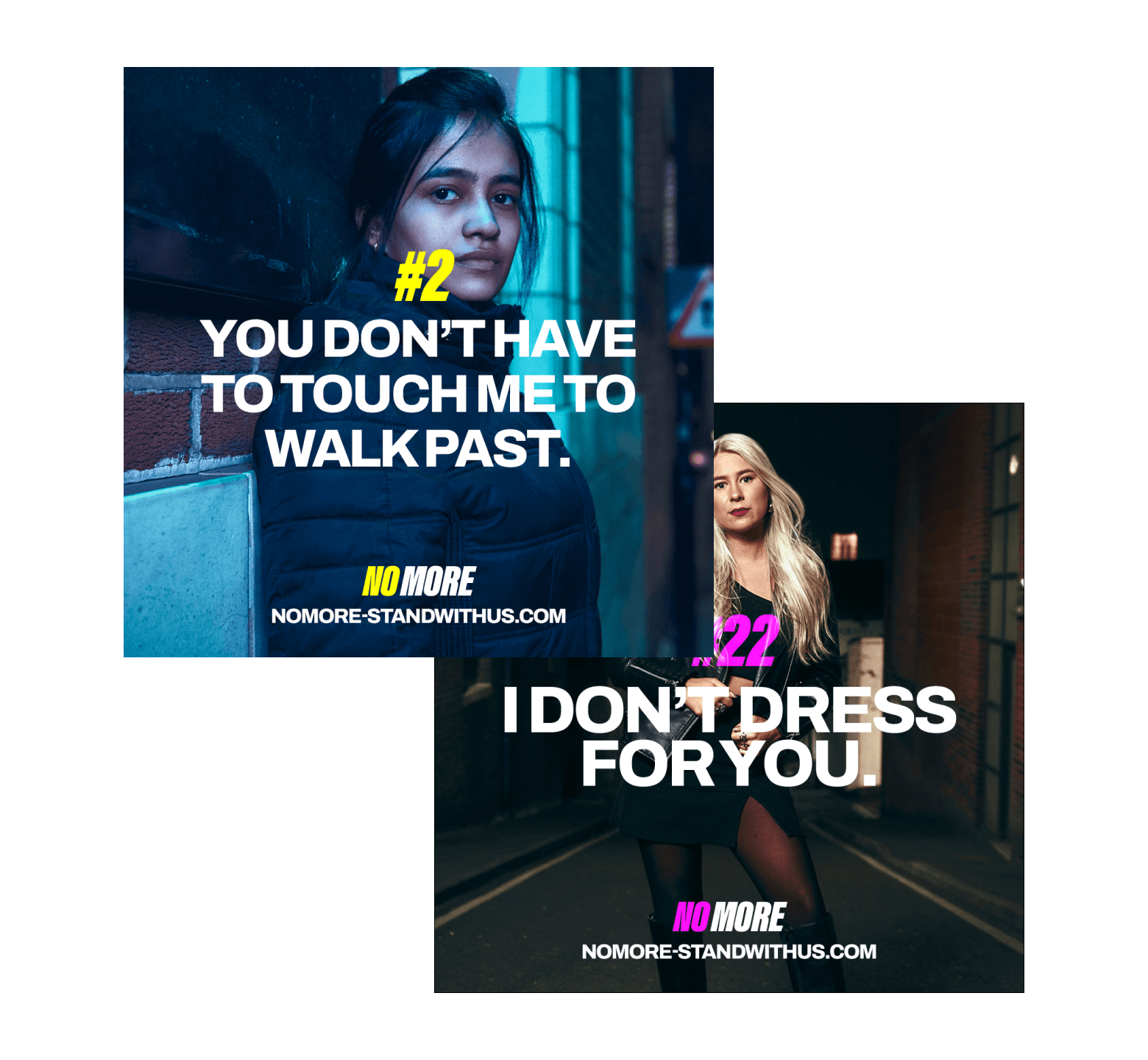 We created a website that would act as a platform to deliver these messages – where viewers could watch the campaign film, hear stories from the community, learn how they can help, seek help if they need it, and discover the powerful messages behind 'No more'.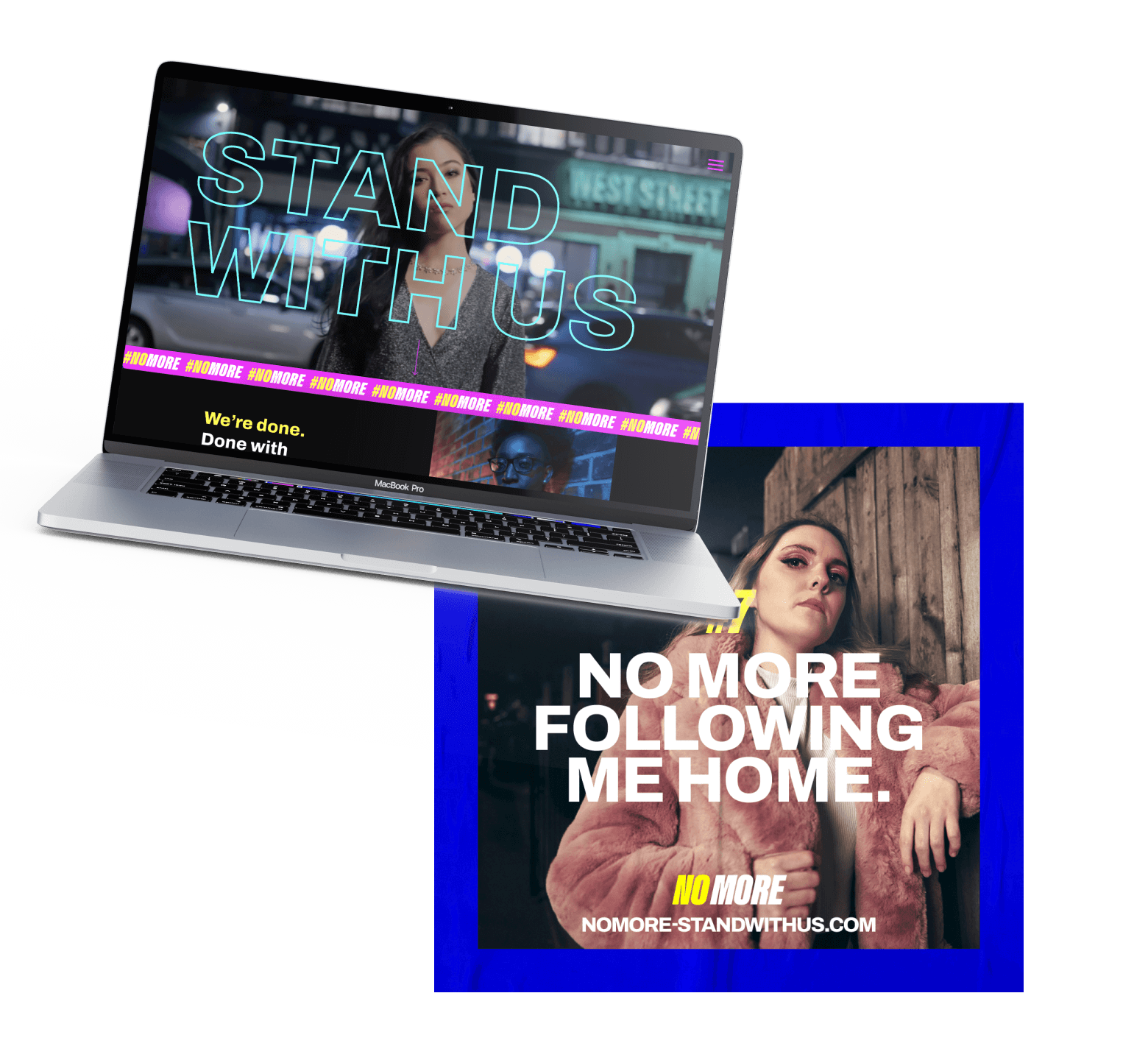 With the hopes that the campaign would ripple nationwide, our strategy was to take up space using online and out-of-home channels.
Media included:
Social Media
Website
Digital Outdoor
Radio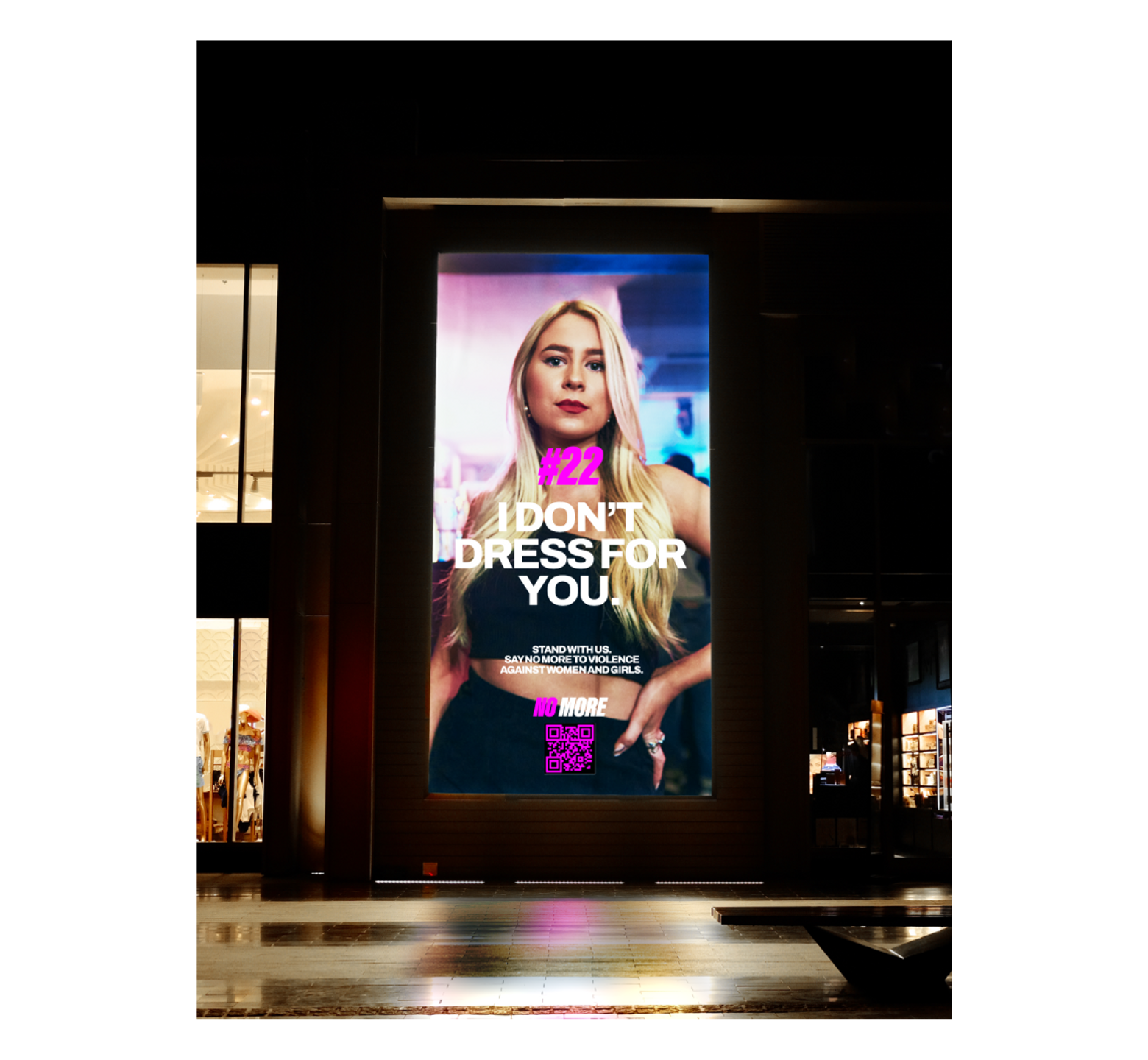 The campaign continues to reach people across the UK, saying 'no more' to violence against women and girls.